Contest
Participate now in the raffle and win aN Air France branded goodie bag.
Competition question:
What is the percentage the company aims to reduce CO2 between now and 2030 per passenger/km compared to 2005?
a) 20%
b) 30%
c) 50%
Prize: Sponsored by Air France

Please send us your reply by E-Mail.
Entry deadline is 28.02.2020.
The following rules apply to participation in this contest: Entry deadline is 28.02.2020. Participation is limited to those who subscribed to the newsletter connect and are 18 years or older at the time they submit their entry. Participation and the chances of winning are in no way contingent on requests for information or the purchase of merchandise or services. Employees of CWT and their family members, as well as employees of companies involved in the contest, are not eligible to participate. Each individual may submit only one entry. The judges' decision is final. Non-cash prizes may not be redeemed for cash. By participating in contests offered by CWT, participants tacitly declare their consent to the contest rules and eligibility requirements. Winners will be notified in writing, and their entry in the contest constitutes permission for their names to be published on our website. Personal data will initially be stored, but can be deleted again upon request (§28 BDSG – German Data Protection Act). CWT assures that the data will not be passed on to third parties except as necessary to conduct the contest.
AIR FRANCE TO BEGIN OFFSETTING 100% OF CO2 EMISSIONS ON ITS DOMESTIC FLIGHTS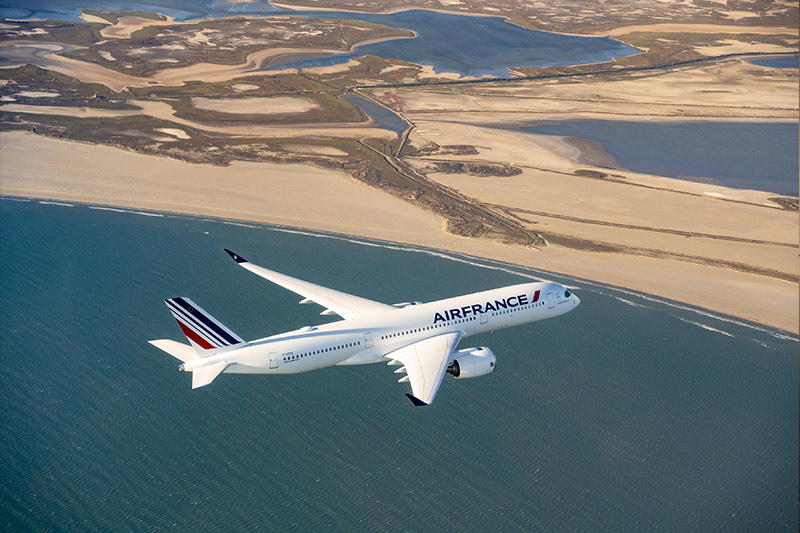 Since 1st January 2020, Air France customers have been able to travel in a carbon-neutral way throughout mainland France thanks to the company's decision to proactively offset 100% of CO2 emissions on its domestic flights. Concretely, the emissions of 450 flights per day and 57,000 customers are being offset.
This voluntary offsetting initiative takes the form of participation in projects in the area of reforestation, forest preservation and biodiversity, and renewable energies, all certified by the most demanding international standards.
This initiative is part of Air France's global commitment to reducing its environmental footprint, through its fleet renewal, its piloting practices and its partnership with the Solar-Impulse foundation aimed at developing sustainable solutions for aviation. Between now and 2030, the company aims to reduce its CO2 emissions by 50% per passenger/km compared to 2005.