Dave talks about why he loves Houston, his fondest memories and where the industry is heading next.
After more than 35 years in the airline business, Dave Hilfman, SVP Worldwide Sales at United Airlines, announced that he will be retiring at the end of 2018. An industry stalwart with close ties to Houston's oil and gas market – and CWT's ERM business – Hilfman has spent his career building relationships and influence in a sector that puts a premium on trust.
CWT ERM: What's changed since you first started in the airline business?

DH: The biggest change in the airline industry since '81 has been the consolidation, globally. It has been a positive for the airlines themselves but also for those they serve: our customers, our business partners, and our employees. It has brought stability to the industry.

What has changed technology-wise?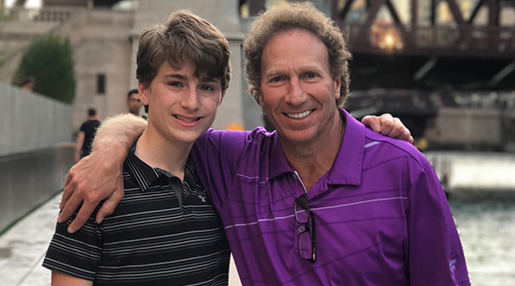 DH: Technology has had a dramatic impact. It's improved everything: safety; customer experience; our interactions with different customers. We can offer a better experience for everybody. The thing I'm most proud of is how technology means we can operate more profitably than we could 30 years ago. We can operate more efficiently, make money, and do it all while offering a better experience and more value to our partners and customers.

One of the things I do lament is we have less personal interaction. I am a little saddened that over the years that there is less actual discussion on the phone, because I think you can avoid about ten emails if you just pick up the phone.

What's the most memorable experience you've had?
DH: Hard to pick one after 30 years. I think what I'm most proud of are the extraordinary relationships that I've been privileged to develop. The travel industry is very unique. I think the people involved have a particular passion for the business. And frankly, it is more exciting than other industries. I mean, traveling around the world and finding solutions in different countries, knowing that it's unique country to country – you just can't take a peanut butter approach to that.

What's unique about the business community in Houston?
DH: Houston is a vibrant, progressive business market, with special ties to the oil, energy and gas business, which uniquely ties United and CWT's ERM business. It's a very exciting business. It can be very difficult; there's a lot of ups and downs. It's made Houston a resilient business community, and you could see that in how the community bonded together following the hurricane Harvey last year. I've always loved that about Houston. The people are extraordinarily friendly, which can sound clichéd, but I think in Houston everyone thinks that way. It's a great place to do business – and raise a family.

What has been your most exciting experience?

DH: I was lucky to get to go to the oil rigs from time to time. Everybody flies in the oil and gas industry, and some fly a lot, so it was fascinating to me to see what was involved. The operations and the people there, from the rig workers right to the engineers, are amazing.

I was also able to get to fly out to an aircraft carrier and stay overnight. I flew out on a COD: Carrier Onboard Delivery. Talk about the thrill of a lifetime! That was back in 1992; I don't think it happens anymore because of security issues. I really felt like I was in Top Gun. I'm confident Tom Cruise and I were soul brothers on this.

Take a wild guess about how much time you've spent in the air over the course of your career!

DH: I think I must have been in the air for a year or two, over my 35 year career. I've spent a very healthy amount of my life in an airplane. That's part of this job, and it can be difficult. But you do get to do things when you have that kind of schedule that most people aren't lucky enough to get to do. To be able to fly to Paris for dinner, then fly back – it doesn't get a lot better. Thankfully I love it. It's been a privilege to do it.

What have you seen improve over your career?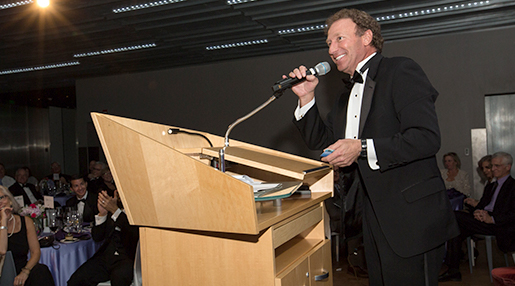 DH: In terms of business travel management, and particularly in terms of our CWT partnership, we've gotten better at sharing information. We have more granular data that's allowed us to do a better job for our mutual clients. That's not corporate-speak — it's just true. It's made a difference to corporate discount programs; companies can achieve better savings. And the airlines that are their preferred partners are getting better market share, because they're able to control their travelers better.
In addition, I think we can take better care of travelers. The amenities are better that come when you're a more frequent traveler, or you're part of a corporate program. These things have all seen significant improvements over the last three decades.

What's next for business travel?

DH: I think time savings is the next real frontier. We have a great range of aircraft now with the newest technology, like our Dreamliners, which allow you to fly a long way. I think we've got the right airplanes and the right size. But the real differentiator is the speed and how fast we fly.

Time saving means so much to everyone, but certainly business travelers. So whoever figures that one out, I think you end up being the winner.

Any final thoughts?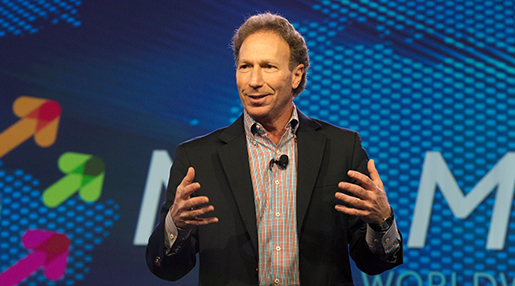 DH: I've had an incredible career and I'm lucky to have had that. I mentioned developing incredible friendships and business relationships. I feel so lucky to have interacted with all the CWT people throughout the years; some of my best friends are right there.

What's next for you?

DH: The first thing I'm going to do when I retire: I'm going to take that cell phone and bust it!

Who knows, maybe I'll get into politics. When people ask me what I'm going to do when I retire, I say: 'I'm going to catch up on about a year of sleep that I haven't had!' I'm going to spend a lot of time with my new wife and my 15-year-old. But you know, I might just have to get into politics at some point – that'd be a lot of fun. I'm re-locating out to San Diego. Mayor of San Diego doesn't seem like a bad gig.

Top travel tips
Using a hanging garment bag instead of a suitcase to carry my clothes. It has made an enormous difference in reducing wrinkles.

Pack a universal travel adaptor. Many hotels have them now, but you never know.

Aisle or window?
Aisle: so I can get out and talk to our flight crews. I'll often talk with customers, too.

Beverage(s) of choice
You're of course meant to drink a lot of water; I'm just not that big a water-drinker. My favorite is Diet Mountain Dew, but since we offer Coke products on United, I stick with Diet Coke. I'm also a fan of Bloody Mary's!

Favorite place to fly
Los Cabos, Mexico: perfect weather, phenomenal golf, and great places to stay. It's not too far away, but it's a completely different world.

Find out more about our global, regional and local strategic partnerships and how you can benefit from them.