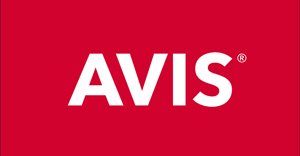 Avis – Unlimited mobility
Since 1946 Avis is moving people and is a leading provider of vehicle rental services worldwide. With its long history of innovation in the car rental industry Avis is one of the world's top brands for customer loyalty. The company has more than 5.500 rental locations in approximately 165 countries around the world.
Avis at a glance:
Worldwide mobility in more than 165 countries and 5.500 stations
Short and long-term rentals at attractive and worldwide valid corporate conditions
Newest car models of all well-known manufactures
Customized contracts including your corporate travel policy
Customized and clearly laid out account settlement modes that fit your business processes (eg. AirPlus Company Account and eInvoicing)
Avis Preferred Service for a faster rental process
Cooperation with PARAVAN a leading provider for handicapped accessible and custom converted vehicles to meet the individual requirements of the disabled driver
And much more!
Please contact your CWT Reisebüro for further information concerning our products and services.
Enjoy the difference with Avis Preferred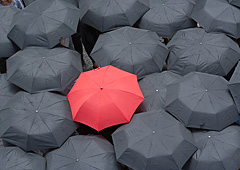 Avis Preferred is our priority member service. It's quick, simple and completely free to join and the more you rent the more we offer you for being a loyal customer.
No queuing, no additional formalities…
All data required like company rates, insurance, preferred type of vehicle or payment method is already stored in the personal customers' profile. The only thing we need is the driver license.
It really is that simple!
Preferred service
Exclusive benefits
Free upgrades
Free additional driver
And much more!
And of course the membership is for free!
Join now on www.avis.ch
All inclusive for your business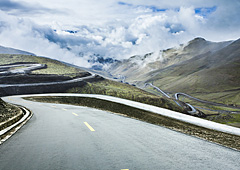 With your Avis rental car you are always mobile and flexible. But what´s about the additional costs and fees and what happens in case of damage? So that you don´t need to deal with such issues, Avis has created special all inclusive rates for corporate customers.
Your benefits:
€ 0 deductible in case of damage
Unlimited kilometres
Included local taxes, airport or train station fees
An additional driver
With Avis All inclusive rates you can fully concentrate on your business!
Stay connected with Avis Mobile Wi-Fi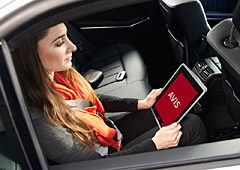 In today's world, staying connected to the Internet has become a crucial part of our daily lives.
With Avis mobile Wi-Fi, customers now have cross-border connectivity, with no roaming charges.
No matter whether you are on a business trip needing permanent access to your e-mails or on holiday wishing to share your holiday pictures without spending a fortune.
Rent Avis Mobile Wi-Fi and connect up to five devices (smartphones, tablets, laptops …) at once. Its compact, portable design means it can be taken out of the car, to the hotel, conference or business meeting – all with uninterrupted connectivity.
Avis Mobile Wi-Fi, is an inexpensive solution for everyone, available in many European cities.
Engagement for the climate and environmental protection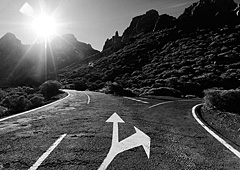 Since 1999 Avis Europe cooperates with The CarbonNeutral Company, one of the leading climate protection organizations in Europe.
Within this engagement Avis continually aims to sink the company intern CO2 emissions, all remaining CO2 emissions will be completely neutralized through the reforestation and technology projects. Avis Europe is the only rental company that reached a "carbon neutral" status. Almost 100% of the Avis fleet has the green sticker and consequently allows free entrance into the environment zones.