Travel troubles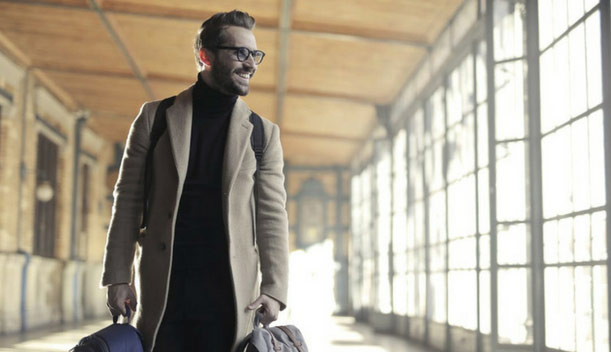 For all companies time and money are precious commodities. But your people are your most valuable asset. How do you ensure they stay safe, stress-free and successful on business trips? You call in the experts.
Your sales team have travelled from London to Berlin to seal a deal they've been working on for months. But there's a problem. On the way their suitcases have been lost and nobody is sure where they've been sent on to. Your team needs to focus on the deal, not the missing luggage. CWT has 18,000 people and 90 nationalities in nearly 150 countries. Wherever you are and whatever your problem – we can help.
If you need to get to a very last minute meeting, don't waste time trawling online for travel offers. Let CWT do the legwork, so you can concentrate on fulfilling your meeting schedule and maximising the trip's success. Our Roomlt service (available online, by phone, or on our app) covers more than 800,000 unique properties. If a lower rate exists we will rebook for you. Meaning you can always find the right room, in the right location – at the right price.
Traveller stress can be damaging for the individual as well as your business so reducing that is always a top priority for a buyer. CWT has a strong focus on data science and with the use of predictive analytics can help change the way you address employee wellbeing and show the impact your policies have on your travellers.
It's easy to get to the airport and realise your bag with many of your travel documents for your business trip is back in the office. However, your traveller has the myCWT™ app, the highest-rated app of its kind, which stores many essentials needed for the trip, as well as calendar syncing and sharing so you can send friends, family and colleagues updates on delays.
We live in an uncertain, sometimes scary world. How can you protect your people when they travel for work? CWT partners with International SOS, the world's leading medical and travel security risk Services Company, with 1,400 doctors and 200 security experts on staff. Their teams work across the world and around the clock, monitoring government and media alerts to advise on altering travel arrangements as medical or security situations evolve.
Hotel booked? Check. Flights booked? Check. Airline check-in staff on strike? Your chosen airline not taking off because it has gone under? Sorry, what? When travel plans get derailed, you need expert help – and fast. CWT has 24-hour service centres in the EMEA region. Every day we look after enough travellers to fill 260 Boeing 787s. So, we can find you a flight – whenever you need us.