Lugging your baggage around train stations and airports, and in and out of taxis, can at times be a pain. But it doesn't have to be that way. The most modern, innovative baggage solutions make travel a much less stressful experience, and in some cases even fun.
1 Let your luggage take the strain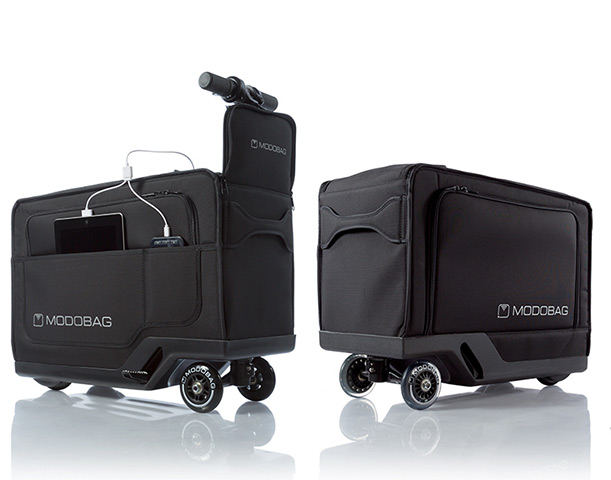 If it's ease of use and a little bit of fun you want when travelling, look no further than Modobag. It's the idea of Kevin O'Donnell, who hit a lightbulb moment when pulling his kids on his traditional-style suitcase. The result is a motorised case that literally does the pulling and pushing for you … while you sit on it. The battery is charged in just two hours, can carry an 81-kilogramme person around six miles before a recharge and has a maximum weight limit of 118 kilogrammes. Foot rests and a telescopic handlebar with a throttle point to its uniqueness. But two USB ports, custom-made wheels, 1800 cubic inches of interior space and an app for real-time tracking with proximity alert show it also wants to compete with more regular cutting-edge luggage. GBP 1,140 modobag.com
2 Collapsible surprise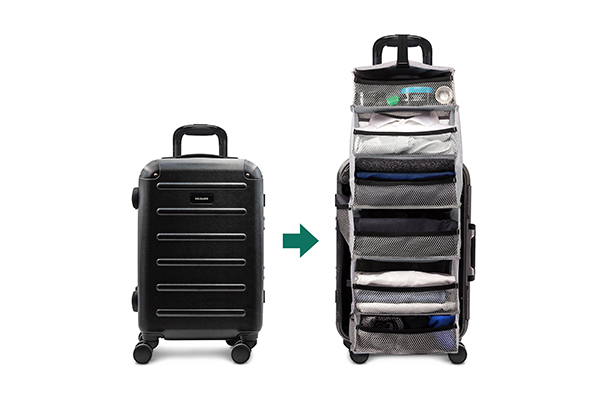 From the outside, The Carry-On Closet looks remarkably similar to many other stylish and robust suitcases. But this is a suitcase carrying a fabulous secret, revealed only when opened. That's because The Carry-On Closet is exactly what its name suggests: a collapsible, integrated shelving system that travellers pop up when they reach their destinations. The shelves are supported from the case's handle, and fold back into the case when travellers are ready to leave. Designed by Solgaard, it has a USB charger and its polycarbonate shell provides outer strength. GBP 172 solgaard.co
3 Best international styles combined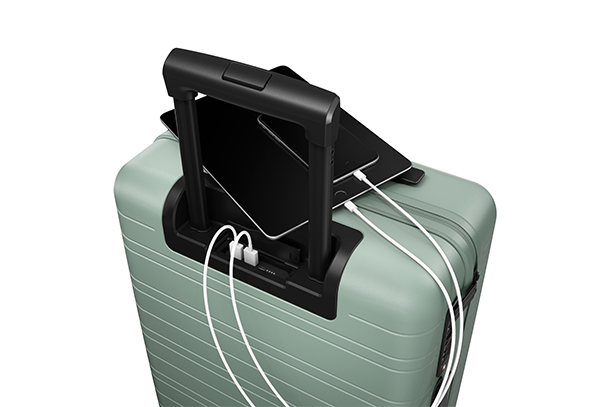 An Italian-made leather and waterproof easy access front pocket is an indication that style and accessibility were at the forefront of the thoughts of Horizn Studios designers when they came up with M5. The German-made super-strong polycarbonate casing comes in a range of eight shades, from black to blue vega. A removable charger, Japanese-designed spinner wheels, the easy access front pocket that holds a 15" laptop, laundry bag and in-built compression pad are all features to attract the most discerning traveller. GBP 320 horizn-studios.co.uk 
This article was originally written by Paul Wheatley for the 2019 Summer edition of Connect magazine. It has been edited for online distribution.