Christmas markets are nowadays as much a part of winter as Father Christmas and snowmen. And whether it's Prague or Strasbourg, everyone has a favourite. Here are five of the most interesting to visit this year.
Prague - Good King Wenceslas
With its story about heading out into freezing snow, the English hymn starting "Good King Wenceslas looked out,
On the feast of Stephen" invariably evokes special Christmas and winter feelings. Prague's Wenceslas Square Christmas market does the same – people huddled together in warm woollen hats, sipping mulled wine, eating spicy gingerbread and Hungarian flatbreads, walking from stall to stall, checking out ornaments, ceramics and jewellery, all with the fantastic backdrop of the National Museum and the Opera House.
Highlight: Head up to Prague Castle for its own Christmas market and great views of the cityscape. 

Strasbourg - 1570 vintage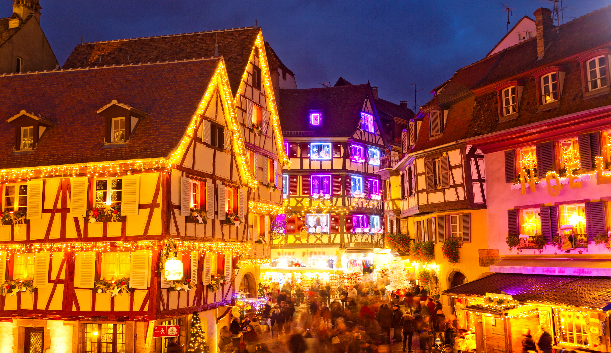 Tradition plays a major role in many of the best Christmas markets, and there are few across the world older than Strasbourg's. With origins that date back to 1570, this is proudly proclaimed as the "oldest Christmas market in France". Centred in Strasbourg's Place Broglie and Cathedral Square, the "Christkindelsmärik" area includes an ice rink and more than 300 stalls enticing visitors for traditional Christmas ornaments, food and mulled wines.
Highlight: The Off Market is labelled the city's "alternative Christmas market", which focuses on sustainability, organic food, vintage furniture and original art.
Barcelona - Christmas Barcelona style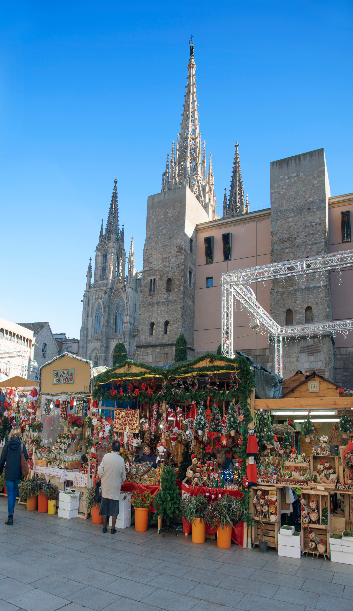 Barcelona is perhaps not the first place that springs to mind when you are considering which Christmas market to head for this year. In actual fact, the city's Fira de Santa Llúcia has been going in one form or another since 1786, in celebration of Saint Lucy on 13 December. Located next to the cathedral, the market begins at the end of November. Nowadays it's one of many Christmas markets in the city and wider region, accompanied by various events, with local food and drink specialities.
Highlights: Gaudí's Basílica de la Sagrada Família is the spectacular location of one of the city's (smaller) Christmas fairs.

Munich - Munich art market
People come from across the world to experience Munich's city centre Christmas market for good reason – it's outstanding. But those in the know also head across to the cosy Schwabinger Weihnachstmarkt, founded in 1976 and packed with creative types and their art creations. There's everything from beautiful handmade jewellery to outsized sculptures – not forgetting the excellent mulled wine and food offerings. 
Highlights: Free of charge, the Art Marquee is filled with larger works of art by around 20 local and guest artists, and nearby there's also a "sculpture path", showcasing open-air art.
Birmingham - A German-Birmingham Christmas
For many people, if it's Christmas markets, it has to be Germany. And the British city of Birmingham agrees, which is why every year it hosts its very own German tribute act in the form of the Frankfurt Christmas Market Birmingham. Said to be the largest of its type outside Germany and Austria, it has everything from roasted almonds to Bratwurst (sausages) and hand-made leatherwork to delicate glass baubles.
This article was originally written by Paul Wheatley for the 2019 Winter edition of Connect Magazine.