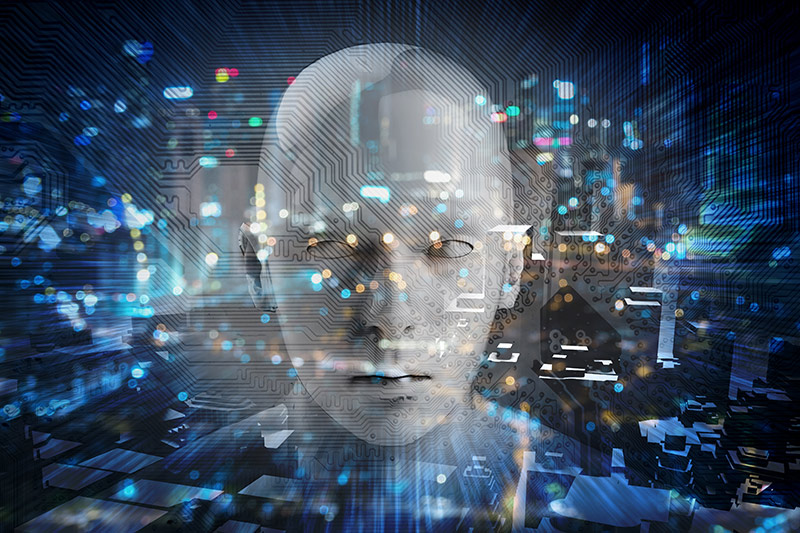 Right now, it takes quite a bit of human intelligence to make sense of what artificial intelligence or AI actually is. But the buzz is palpable, with many people talking about how it's going to revolutionise business travel.
"There's a lot of hype in artificial intelligence at the moment but there are some golden nuggets," explains Jan Latenstein, Vice President Multinational Sales & Program Management EMEA at CWT. That's because this catch-all term has the potential to bring a new level of intelligence to the managed travel scene. When machines can increasingly think for themselves, upgrading processes with a degree of intellect, it will become a total gamechanger. This is why CWT and others are investing in it.
"The concept is much simpler than people think," explains Latenstein. Basically, AI can make decisions that simulate the human brain by learning. That's a big difference from a lot of algorithms we currently use, which are just complex instructions that tell a computer what to do."

AI took off a few years ago, and now it's coming into its own as companies bed down the technology and realise where it can really shine. In the process, AI's popularity is ascending, as applications become more useable and affordable. In fact, 70% of companies look set to adopt at least one type of AI technology by 2030, according to the McKinsey Global Institute.
And over time it could be a significant disruptor, with the technology rapidly advancing in other sectors, from leisure travel to manufacturing. "AI is already being used across the economy and society, and will become more powerful and effective," states Julian David, CEO of TechUK. "AI doesn't exist in a vacuum. It's a powerful tool that can be used for good."
Time to augment our intelligence
Exposure to artificial intelligence is changing business travellers' expectations, too. Right now, in the travel management space the focus of AI is on helping people make better, more informed decisions on what, why and how to book corporate trips. This certainly has implications for any ROI (return on investment) when it comes to travel programmes. "It's about creating the best experience you can get and in the process adding value," says Latenstein. "AI is not a threat to people's jobs. Our travel counsellors are very happy using it. It's about developing a sweet spot that blends automated tasks, human, as well as augmented, interactions together using artificial intelligence," he says.
Then there's Reece, an intelligent chatbot and messaging app from CWT that learns from what you ask it via text – it also knows when to refer you to a human counsellor. It's a hybrid system optimising a counsellor's time in the process. This underlines the benefits of blending AI with human intervention to create a bespoke service, which benefits the customer, as well as delivering cost savings.
This comes at a time when digital communication is the preferred medium. A recent survey from CWT found that 69% of business travellers now prefer to book their flights digitally, via an app or a browser, rather than via human interactions.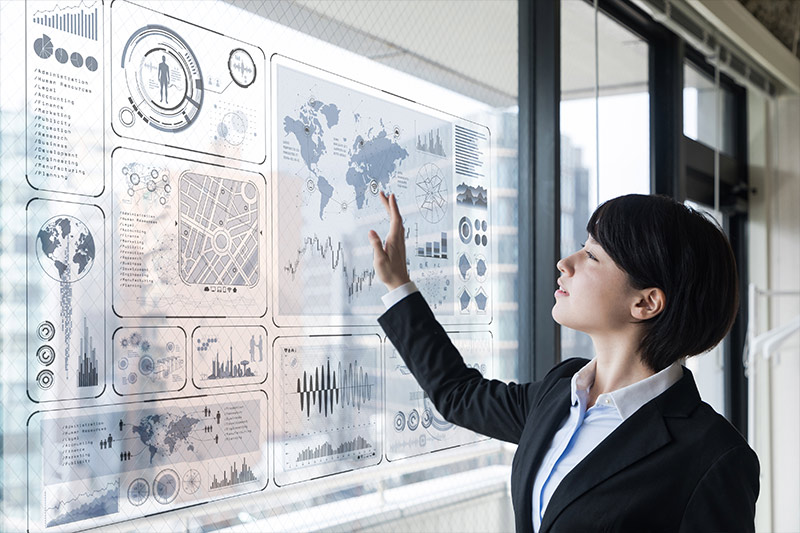 AI is getting more personal
Travel counsellors at CWT are also now using AI to augment their activity, predicting what customers will ask when they get in touch so that queries can be assisted in a smarter way. The AI engine can present options for customers based on various criteria, such as past queries, bookings and selections.
"AI also creates a positive feedback loop. The more information it collects, the smarter it becomes and the more it is able to offer clients," says Latenstein. "Our mantra is focused on 'simplifying corporate travel.' AI does this, because it gives people more personalised options." The level of personalisation through AI is less about upgrades and ancillary services, and more focused on fully understanding traveller preferences and behaviour in a bid to offer relevant services, in real time.
AI makes it easier to provide a tailored experience for travellers, including better customer support. For example, Reece is able to answer the more simple questions within seconds, so travellers save time and CWT counsellors can really focus on the more extensive travel requests. It also frees up counsellors' time so they can add value rather than do routine jobs, such as search and book flights, hotels or ground transportation, some of which can be automated. "Advances in artificial intelligence certainly make it possible to displace those doing repetitive tasks," explains Darrell West, Founding Director of the Center for Technology Innovation at The Brookings Institution.
Relying on data
The most important element in the development of AI is data, and you need a big enough data lake (Big Data) to test and develop AI effectively. This is where large travel management companies have an advantage over disruptive startups: CWT alone processes 330 million transactions a year.
"This data should eventually allow us to have a 360-degree holistic view of the customer," Latenstein says. "We're starting to pull it all together. AI is really powerful when you can apply it to the whole customer journey. There are still challenges to integrate all the back-office systems. Data silos still exist."
"We are now looking at data beyond the travel industry, including HR and payment information, and tying that to travel data in order to make sense of it all. AI can help. For instance, is there a correlation between long-standing road warriors and sick leave? If there is, we can drive a new understanding of business ROI and travel policy. It's all about taking it to the next level and making sense of travel spend."
AnswerIQ, for instance, allows travel managers to search vast swathes of their own travel data, a bit like Google does. AI is used to adapt and improve search capabilities, and it learns with more searching, meaning searches become more intuitive and personalised over time."
So, what's on the horizon? Predictive analytics is where it's at when it comes to artificial intelligence and using AI on real time information to make predictions on crucial travel plans. It's being used to track fares and fare forecasting with predictive price analyses. Some startups are using it to forecast flight delays. "It's all about unlocking new opportunities," explains Latenstein. "This is just the beginning."
AI in the travel industry
Artificial intelligence is also being used elsewhere in the travel industry: KLM is developing Care-E, a robot that carries your luggage and guides you to the gate using artificial intelligence. Frankfurt Airport is using it to predict aircraft arrivals and Singapore's Changi Airport uses AI to recognise and monitor security incidents. Marriott partnered with Samsung to use embedded AI in hotel rooms – for instance ask the virtual assistant for a wake-up call or start the shower at your desired temperature.
This article was originally written by Nick Easen for the 2019 Winter edition of Connect Magazine.