How travel programs in India manage decisions around travel-related change: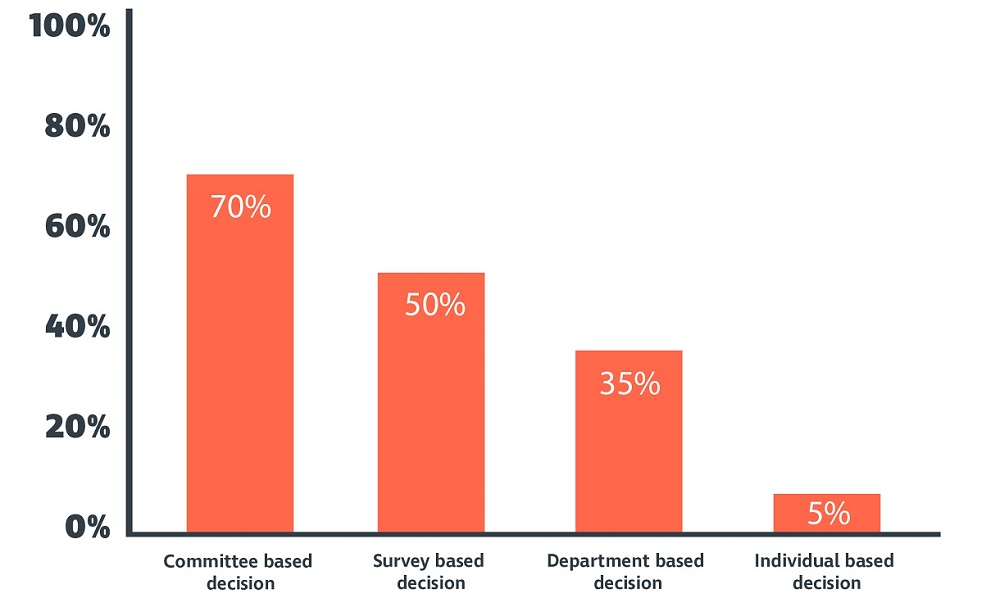 Change management in action

CWT assisted a large Indian corporation to implement online self-booking. "In the space of a year, they moved from zero online bookings to 40% adoption," says Patel. 
The adoption was assisted through a combination of education and communication.
"We used a range of roadshows and engagement sessions, we shared reports and kept them fully informed every step of the way and they used their internal communications to reinforce the benefits," he explains. "That engagement and communication kept the ball rolling and helped them through the challenges of change management."
One Indian information technology service and consulting company that has gone through significant changes, underestimated the communication required to drive change. "Awareness regarding the launch was lower than expected," explains the company's head of procurement for global travel and lodging. In retrospect, he would have broadened the communication to reach a larger user group.
The IT multinational, which consolidated its global TMC partners and introduced self-booking technology, attributes the overall success of the travel program update to vigorous user acceptance testing, communication through teasers, Webex and face-to-face meetings with function leads. 
Poor communication and a lack of an adequate support system were the most common sources of failure, according to a snap poll of CWT clients. And poor communication was also identified as a major change hurdle between organizations and their suppliers. 
The client poll also revealed that committee-based decision-making was the most commonly employed approach to travel program change.
Failure to understand the client's culture was another major source of frustration.
The travel manager says while they managed the pace of change through phased implementation, his experience highlighted the need for flexibility: "Timelines could have been more flexible instead of following such a steep route, given the complexity of such a massive project."
Reasons why change management fails