Il nostro executive leadership team
L'executive leadership team di CWT ha al suo interno manager specializzati in tutti gli ambiti del travel globale, inclusi ospitalità, logistica, tecnologia e diritto. Tutti insieme hanno un'esperienza pari a oltre 200 anni. Hanno messo a punto una strategia vincente su cui i nostri clienti e i loro dipendenti possono contare per viaggiare tranquilli e avere a disposizione servizi di travel management davvero efficaci.
 
Patrick Andersen
President & Chief Executive Officer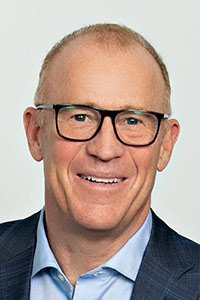 Patrick Andersen è il nostro Presidente e Amministratore Delegato dal 1° maggio 2022. Nel precedente ruolo di Presidente e Chief Commercial Officer ha gestito e supervisionato diverse iniziative strategiche tra cui il lancio di myCWT China, l'espansione di RoomIt by CWT e lo sviluppo di partnership tecnologiche a lungo termine con i GDS.
È entrato in CWT nel 2008 e ha oltre 30 anni di esperienza nel travel e nella logistica globale, avendo ricoperto numerose posizioni di leadership in Deutsche Post Worldwide e DHL.
Patrick inoltre fa parte del Board di Global Minnesota come Non-Executive Member, del MNSNAP ed è nel Board of Overseers della Carlson School of Management. Ha studiato management alla London Business School.
Lauren Aste
Chief Legal Officer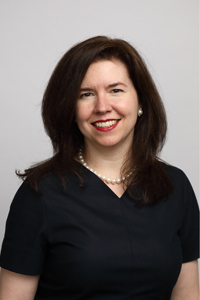 Lauren Aste è Chief Legal Officer ed è membro dell'Executive Leadership Team.
Lauren è entrata in CWT nel 2007 e ha maturato oltre 20 anni di esperienza nel settore legale e in quello dei viaggi, dopo aver lavorato come libera professionista in studi legali internazionali come Dechert LLP e Chadbourne & Parke LLP. Lauren è inoltre Presidente del Board di World Childhood Foundation, Inc.
Lauren ha conseguito il titolo di Juris Doctor alla New York University School of Law, un Master alla New York University Graduate School of Arts and Science e una laurea al Wellesley College. È stata ammessa come procuratore legale presso la Corte Suprema d'Inghilterra e Galles ed è membro dei New York and Connecticut State Bars.
James Shepherd
Chief Financial Officer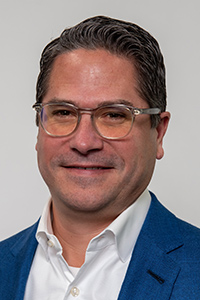 James Shepherd è Chief Financial Officer e membro dell'Executive Leadership Team dal 1° luglio 2023.
In precedenza, James è stato responsabile dell'analisi, del supporto decisionale e della leadership per Pianificazione e Analisi Finanziaria, oltre che delle partnership commerciali per le funzioni operative globali di CWT in qualità di Senior VP Corporate Finance.
James ha maturato oltre 20 anni di esperienza come responsabile nelle aree della finanza, della strategia e dell'eccellenza operativa, generando valore per gli azionisti e impatto strategico per aziende della Fortune 500. È entrato in CWT da Medtronic, dove ha ricoperto il ruolo di VP of Strategy and Transformation per le operazioni globali e la supply chain.
Prima di Medtronic, James ha ricoperto ruoli di leadership presso Deloitte, Navigant Capital Advisors e IBM, dove ha guidato fusioni e acquisizioni globali e trasformato modelli operativi nell'ambito dell'investment banking, della ristrutturazione aziendale e della consulenza strategica.
Julia Kou
Chief Strategy Officer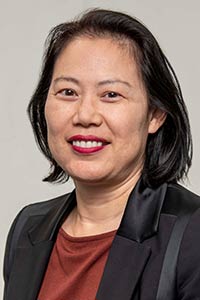 Julia Kou è il nostro Chief Strategy Officer e membro dell'Executive Leadership Team. È entrata in CWT nel 2016 dopo aver ricoperto ruoli in ambito M&A, capital markets e legale presso Capgemini, Travelport, Cendant Travel Distribution Services Group Inc. e Simpson Thacher & Bartlett.
Julia si è laureata alla Brown University in Relazioni internazionali e studi sull'Asia orientale e ha conseguito un dottorato di ricerca presso la New York University School of Law.
 
Brian Mogler
Chief Partnership Officer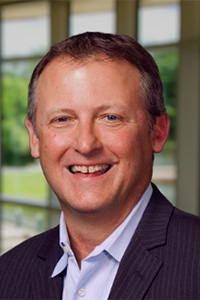 Brian Mogler è il nostro Chief Partnership Officer e membro dell'Executive Leadership Team. Ha più di 30 anni di esperienza nel settore dei viaggi ed è entrato a far parte di CWT nel 2011, dopo aver ricoperto diversi ruoli dirigenziali presso American Express Corporate Card, American Express Business Travel e United Airlines.
Brian ha conseguito una laurea in Business Administration presso l'Università dell'Arizona.  
John Pelant
Chief Experience & Technology Officer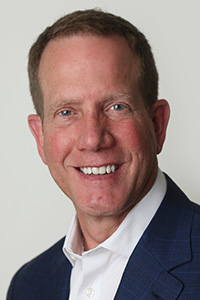 John Pelant ricopre il ruolo di Chief Experience & Technology Officer ed è membro dell'Executive Leadership Team.
Entrato in CWT nel 1991, ha ricoperto diverse posizioni di leadership, sia a livello globale che nelle Americhe, e più recentemente ha guidato l'organizzazione Product & Technology come Executive Vice President e Chief Technology Officer. È responsabile per la realizzazione della strategia aziendale in termini di capacità dei prodotti interni ed esterni al servizio dei nostri clienti.
John è anche membro del consiglio di amministrazione della Orphaned Starfish Foundation, membro del Defenders Circle di Thorn e guida il programma CWT Responsible Business nelle Americhe.
John è laureato in discipline scientifiche alla St John's University in Minnesota.
Laura Watterson
Chief Human Resources Officer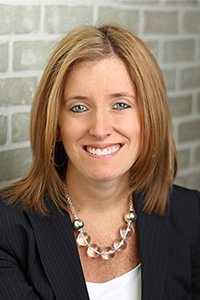 Laura Watterson ricopre la posizione di Chief Human Resources Officer e fa parte dell'Executive Leadership Team. È stata Chief Human Resources & Risk Officer presso Cambria, Chief Human Resources Officer in Johnson Brothers Liquor Company, Director of HR presso Philips Electronics, SVP - Global Talent & Rewards in CWT e VP Talent and Culture presso Aimia.
Ha conseguito un master in Industrial and Labor Relations alla Cornell University e una laurea in Francese alla Washington and Lee University.  
Nick Vournakis
Chief Customer Officer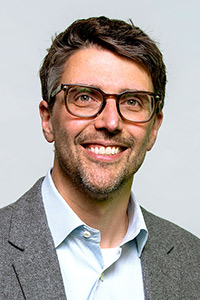 Nick Vournakis è il nostro Chief Customer Officer ed è membro dell'Executive Leadership Team. È entrato a far parte di CWT nel 2000 e ha ricoperto numerosi ruoli dirigenziali tra cui amministratore delegato, Global Customer Development e presidente della nostra divisione US Military & Government, oltre ad avere la responsabilità di North American Air Solutions e gestire le nostre Operations in Canada.
Nick ha lavorato quattro anni con EY Global Consulting services dopo aver conseguito la laurea in Economia presso la Miami University.