The secret to outstanding customer service.
Fiona Penman supports our clients in the energy industry traveling to rigs around the North Sea and Atlantic Ocean via our offices based in Edinburgh, Scotland. Here, she reveals what makes CWT ERM's travel consultants stand out from the rest.
Taking pride in customer service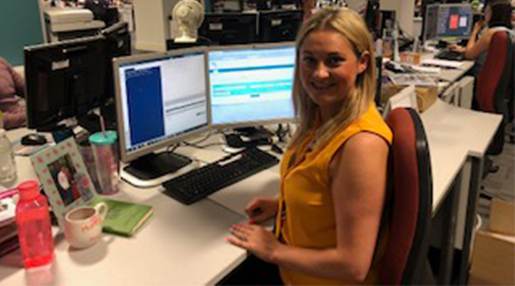 I will always go the extra mile for my clients. One of my early experiences at CWT highlighted what a difference this makes for our clients: a gentleman's flight into JFK airport was delayed and it looked like he was going to miss his connection to attend an important meeting. So I called into the airport and firmly but politely asked if my traveler could be pulled from the back of the queue to the front. We managed to get him to the front of the queue and my client was extremely grateful.

This is just one story, but I would do that for anyone who had somewhere they needed to be. I know my colleagues would do exactly the same.

Experience makes the difference

I've been in my current role for 11 years. Most of my colleagues have that same level of experience, if not more! I think 30 years is the highest. I absolutely know it gives us a better level of insight when offering customer service.

The secret to successful customer service is what we call "leading the call". We always listen to the requirements of the traveler, however I may not book exactly what they ask as this may not be the best deal. The goal is to ensure we offer the best fares and routes so that each traveler has the best deal available to them for their business travel needs.

A network of expertise

The most important tool we have is our people; our managers, colleagues and lead agents. There's always someone available to help. When we need to find something urgently when with a client on a call, we access our Power Library tool. It's updated constantly to make sure we have everything we need, just a click away.

We've also got a couple of exciting new applications in the pipeline such as myCWT, and Facebook chat.

The day-today business of delighting our customers

At our office in Edinburgh, every day is completely different. You could come in one day to organize a round the world ticket, and the next be organizing thirty people on and off a rig, or a business trip into London.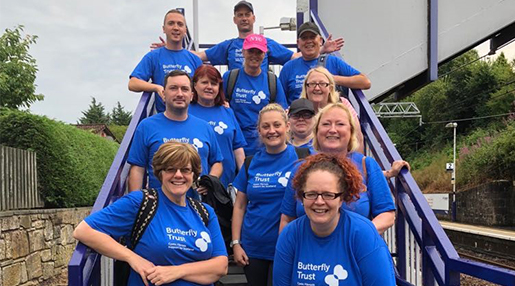 There are always road blocks; part of what we do is solve them. There have been times when a chopper (to transport workers from the rig to the mainland) has been stuck and we need find another way to get people home.

But for being so busy, there's never any negativity in our office. I think that's part of the culture we have here and it goes towards the high level of customer service we deliver.

Everyone's always commenting on what a great feeling it is to walk into this office — you feel that the second you walk in. Everyone always says good morning, everyone always says hello. Someone is always laughing and smiling. I'm very lucky.

Going above and beyond for our clients

My most significant day was when we had the ash cloud (following the eruption of Icelandic volcano Eyjafjallajökull in 2010, when airports were closed for several days across Europe) a few years back. Most days we are here 9am to 5:30pm, but during the ash cloud we knew we had to find a solution for the customers.

We were in on the weekends, we were staying late. Some of us were in from 6 O' clock in the morning to make sure there was someone at the end of the phone lines, or available on email to stay in touch with our people.

Usually when you take a call, you're the one person on the phone. But in situations like this, there can be ten of you in the office helping that one person get home. You've got someone trying to find them a flight, someone trying to get them a train. It's everyone working to get that one person home.

Fun facts:

Favorite travel destination

I like to go away to the Canary Islands. Being Scottish, it's nice to go somewhere that's hot all year round with my three-year-old son. I also love visiting Scottish cities. Pitlochry is one of the best in the area. It's got lovely coffee shops, lovely views and it's great for sightseeing.

Out-of-office activities

As a fairly new mum…what is spare time again? I love cooking new recipes, I love socializing, I'm a very fun, outgoing person. If there's a work night out or a personal night out, I won't be far away!

Best lesson to live by

This is an extremely easy question for me: treat others the way you would want to be treated.

Profile:
Fiona Penman is a Senior Business Travel Consultant based in Scotland, UK, predominantly working with CWT ERM clients in the Energy sector. Her role ranges in scope from day-to-day support of our client's travelers on rotations to and from rigs, to international business travel, to emergency support.
 
Find out more about our global, regional and local strategic partnerships and how you can benefit from them.