Why CWT was "the obvious choice" for this strategic consulting firm
Travel management is an ever changing, fast evolving market where 'adaptability, flexibility and responsiveness' are crucial for any operator in this field. For a company like XWells, which has just signed a global travel services agreement with CWT Energy, Resources & Marine (CWT ERM), relying on an efficient Travel Management Company (TMC) is often what makes the difference between striking a deal with a client - or missing out. Xwells' CEO and co-founder, Pol Palacios, is convinced that using the services of a TMC has improved his business dramatically. For him, choosing CWT ERM was, in his own words, a 'no brainer'.
CWT - What does Xwells do and what is your role?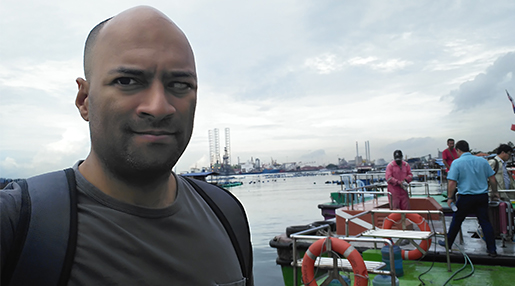 Pol Palacios, XWells CEO and co-founder (PP)- I define us as a strategic consulting, advisory firm. Although Xwells is a company based in the UK, most of us are French. We are a group of experts who have worked for the big majors like Total, BP and others as specialists in Deepwater technologies. A couple of years ago, we decided to pull all of our expertise together and create our own company. Instead of being an incorporated entity, we are more like a lean system, working worldwide, traveling wherever we need - with an extremely light structure. We are rapidly growing and we are working around three main disciplines; strategy, technical and financial assistance, and business development. In Mexico we're supporting companies doing business development and profiting from the oil and energy reform in that country.
CWT - What's the purpose of your travel?
PP- I travel for three reasons. The first involves meeting the decision makers of our customers and advising them directly. The second is of course to meet customers, clients and suppliers. And finally, I travel because part of our strategy is to understand the countries where we operate. We don't trust anybody else to do it. We travel to a place, settle in, meet people and try to understand what makes the place thrive. I travel to meet people, understand the market, and identify opportunities.
CWT - What critical services does a TMC need to have today?

PP - For me the key is immediate availability, 24/7 accessibility and to be time zone-less. They need to understand your business. You need to have a close enough relationship that you can rely on them. With a TMC, I need to know my call will be directed to someone who knows me, wherever I am in the world. I need to be able to say 'I need to be on that flight, tonight, at this time, in that class, thank you very much'. The next thing that happens is I get my ticket on my phone.

I also need them to have flexibility and a good relationship with the airlines so that they can reroute my Ghana to Mexico flight to a Singapore to Mexico -- and do this in less than an hour while I'm in a meeting. That's what I expect from a TMC. Extreme flexibility, top notch availability and borderless. 'Borderless', is very important for me.

CWT - What are your biggest challenges with the management of your travel program?

PP - When you're a single, small company, you don't have the leverage to get airlines to give you absolute flexibility.
To solve this challenge I want to be able to completely outsource the worry of scheduling, organising, negotiating and managing travel. To give you an idea of how much we're traveling, we're six people and we each take two intercontinental flights every month. To do the kind of trips where the dates are changing every single minute every week, I need a hell of a lot of travel support!

CWT - What made you choose CWT as your TMC?

PP - We were looking for a partner for our company, not only in Mexico but also globally, precisely because I was starting to get tired of having to organise flights myself and spend half an hour on the phone with Air France, listening to background music. I knew about CWT Energy, Resources & Marine because they were the TMC of BP, where I used to work. I was taking one or two intercontinental flights with them monthly and they offered a really good service. You never waited on the phone when calling them. That's something that I hate: being put on hold with background music and then 'type 1, type 2, type star and zero if you want to speak to an operator'. However, at that stage, I thought they were really good because they were working for BP, a worldwide, enormous customer with a multi-million dollar business.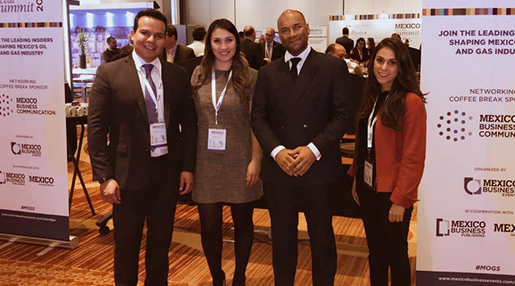 I discussed it with my partners and first we thought that CWT was not even going to consider a very small company like us. We already had a bias towards them, to be honest with you. But the Mexico team who welcomed us - and I'm not saying this to please anybody over there - truly blew my mind in terms of customer support! I had never experienced such good care to attract my business when I hadn't even signed anything yet. The team from CWT were really keen to get our business. The Mexico team talked with us further and we realized that what they were offering was exactly what we wanted - and beyond. Finally, their pricing was very reasonable. When we left the meeting, by the time we had reached the lobby of the building, they didn't know it but they had already won the contract. It was a no brainer.

The good thing with CWT is that they have a global presence. Also, when you send your invoice to your customers in the consulting industry, you don't want them to start questioning your expenses. They see the name CWT and they know this is solid and professional.

Today I have the personal phone numbers of my account managers. Of course I won't wake them up at 3am, because there is an assistance system. But the next day, if there's the slightest issue, I know I'll be able to phone someone I know well and who will be able to solve this problem.

CWT - How do you see travel management evolving in the ERM space?

PP - I believe IT and technology will be much more present. I know CWT has a service where, when you pay for your ticket, their tool continues to look at the market to see if there's a cheaper option. And if it finds one, it takes it, refunds the more expensive ticket - and they share that profit with you. That's fantastic stuff! CWT continue to work beyond what you pay them to do. And if there's a benefit, they share it with you. I also think the future is about the development of intelligent tools to connect transport like trains, Uber, Cabify, automobiles, helicopters, etc., in real time track what's the best, fastest, cheapest and shortest and then deliver the options. I believe that's the future.

CWT - Is there anything else you would like to add regarding CWT and TMCs?
PP - The nice thing about CWT Mexico was that their approach was to basically say 'first we want to develop the relationship with you, as a person, and we believe the business relation will derive from that'. That's a key message in terms of customer relation management because that's the way you can conduct business even in a digital world. You can automate tasks like finding a ticket, using the app, paying etc., but that process happens because people managed to put the customer at the centre of it all. If we have a person stranded in Singapore at 4am local time in Mexico, that person doesn't need to call me. CWT will solve their problem, for sure. And if they don't, the next day, when we're back in the office, we will be refunded. When you enter CWT Mexico you see happy staff who are proud to work there and it feels like a pretty cool place to work! It surprised me because before, I thought CWT was like a hive, a monster global group and it is not.