Most travel enthusiasts have at least one Latin American destination on their bucket list. The region has it all: ancient cultures, tongue-tingling cuisine, and ever-smiling people.
Visiting the region on an incentive trip can add an extra dimension to the destinations we know and love. According to our report, 2018 Meetings & Events Future Trends, taking your staff somewhere memorable is key to boosting motivation and morale. Let me take you on a journey to eight of the most unforgettable spots in my region.
Tulum, Mexico
1. Coast along in Tulum
Our first stop is one of the 31 most beautiful beaches in the world, according to National Geographic. Tulum, on Mexico's Yucatan peninsula, is a natural paradise that offers Mayan ruins, subterranean swimming holes, a seashore filled with breath-taking resorts and a pueblo, a traditional village where groups can bond over one of the attractions Mexico is most famous for: having a fiesta.
2. Zip across the rainforest in Costa Rica
Tulum is not the only magical coast in Latin America. Our second stop is Costa Rica. Known as the land of diversity, it's home to 60 volcanoes, including Arenal, the most active in the country. Too much for you? Try a jungle safari or fly through the rainforest on a canopy zip line. 90% of the animals and 50% of the plant species live in the upper levels of the trees here.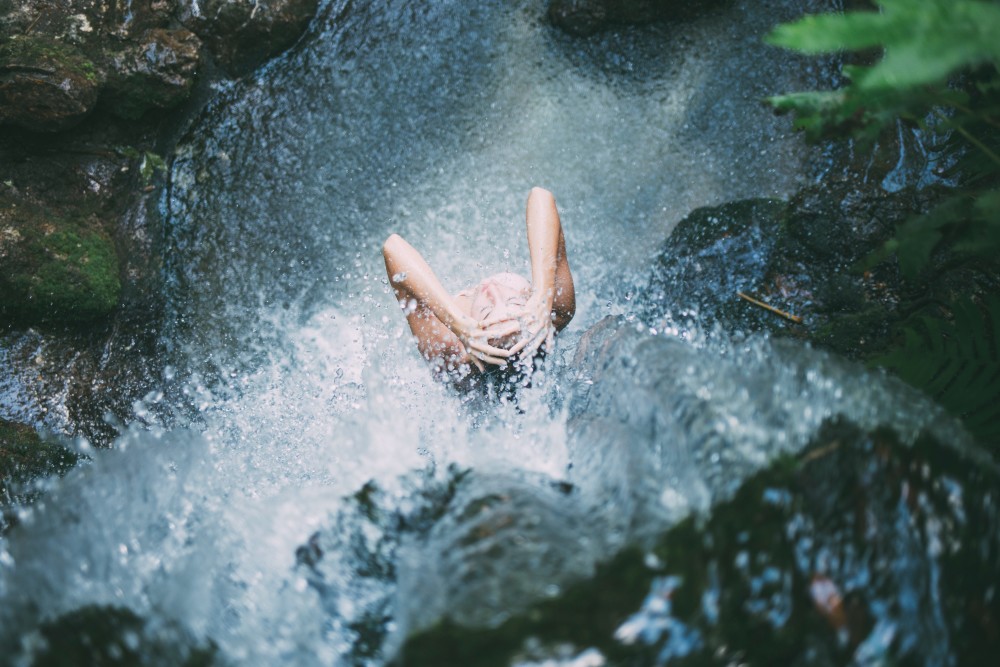 Costa Rica
3. Be seduced by the cobblestone streets of Cartagena 
For those who prefer a more peaceful stay, few places are as welcoming as Cartagena de Indias, the port city on Colombia's Caribbean Coast. Add up 1760km of turquoise beaches, colonial architecture, and discoteca-tastic nightlife and what you get is a destination that has something for everyone. Sample the flavors of traditional cuisine with a farewell dinner, overlooking the 16th century walls of the old town. You will leave feeling like the most notorious Colombian (sorry Shakira!), the novelist Gabriel García Márquez, who said, "It was enough for me to take a step inside the wall to see it in all its grandeur in the mauve light of six in the evening, and I could not repress the feeling of having been born again."
4. See the world differently on the Galapagos Islands
For our next stop, let's go back to the start. A province of Ecuador, these islands are a breath of fresh air. Just ask Darwin. The legendary scientist developed the theory of evolution, observing birds here. Northeast of Puerto Ayora, groups can visit the Charles Darwin Research Station. Run by more than 200 scientists and research volunteers, it's dedicated to preserving the ecosystem – including a captive breeding program for giant tortoises.
5. Explore the lost city of the Incas at Machu Picchu
One of the Seven Wonders of the World, Machu Picchu combines the wisdom of ancient Inca with mystical landscapes and fresh Peruvian dishes like ceviche.
Stretched over 13 square kilometers, you can spend hours discovering the sites, but if you want that Instagram-worthy view, climb Huayna Pichu.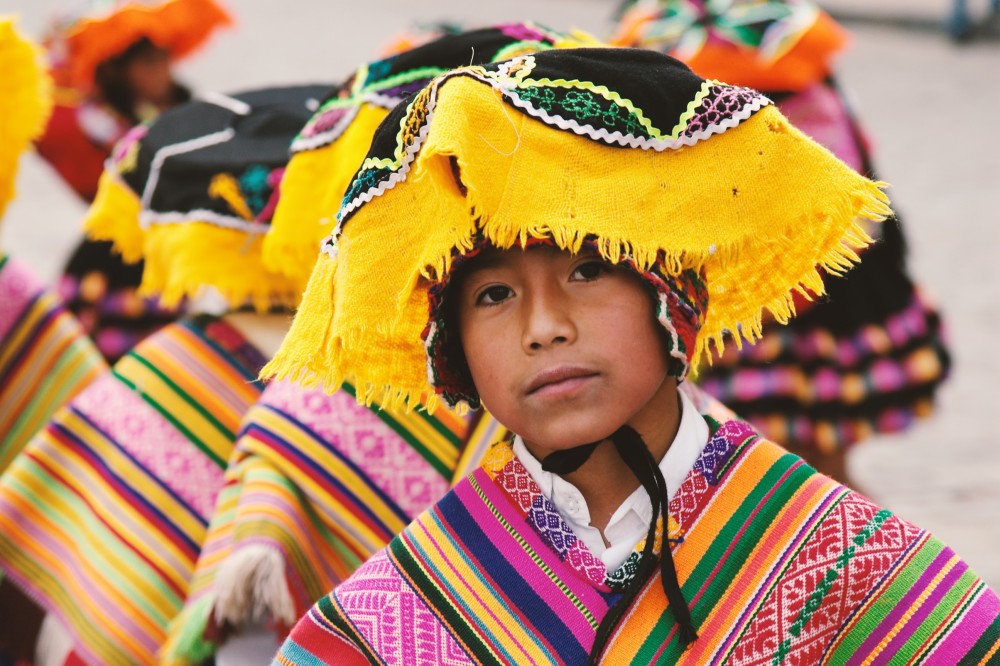 Machu Picchu, Peru
6. Samba 'til dawn in Rio de Janeiro
It's hard to say 'Copacabana' without singing that Barry Manilow song, or to talk about Rio at all, without shimmying or singing. Rio de Janeiro is where your team will come alive, whether you join the two million that arrive for Carnival every year, or visit during a quieter period. As you wander the streets, bursting with music and color, the 124-foot El Cristo Redentor will watch over you, in this most awe-inspiring of cities.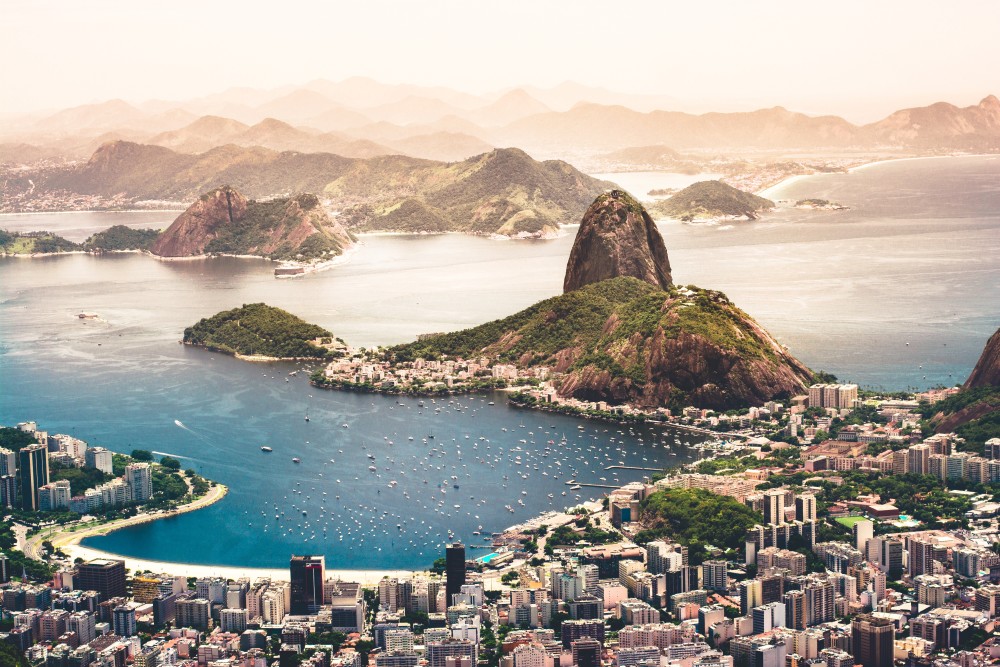 Rio de Janeiro
7. Dance the tango in Buenos Aires
Tired of Samba? Let's fly to Buenos Aires, the city of cambalache. A combination of European grandeur and laidback Latin vibes, Argentina's capital is home to El Tango, the world's most sensual dance. It's best experienced at its birthplace on the streets of La Boca. After you've taken in a dance, take your team to the Teatro Colón opera house. And if the bewitching throats of lyrical singers are not really your thing, try the Garganta del Diablo (the devil's throat) waterfall, at Iguazu falls. It's best when illuminated solely by the moon. 
8. Go off the beaten track in the southern Chilean Patagonia
Discover Torres del Paine National Park in the southern Chilean Patagonia, named after three distinctive granite peaks. Alternatively, travel far to Rapa Nui, the Easter Island. It's famous for being covered with hundreds of giant statues. Each weighing several tons and some standing more than 30-feet tall, they're shrouded in mystery. Who built them and how did they get there? Nobody knows for sure. It has even been suggested that aliens played a role in their construction. 
Whether you're an alien or earthling, choose Latin America for your incentive trip. You'll leave saying "Veni, Vidi, Amavi." That's the other Latin for "I came, I saw, I loved."
Blog Author: Cintia Copado, Manager, CWT Meetings & Events, Argentina