How do you celebrate the centennial of one of the 20th century's most towering figures?
The Minnesota Orchestra honored former South African President Nelson Mandela with a two-country, six-city, six-performance tour that took them to London and five cities in South Africa—becoming the first professional U.S. orchestra to perform in Mandela's birthplace.
Accompanying the orchestra on its historic two and a half week tour are about 80 of its most passionate supporters and patrons. Marilyn Carlson Nelson, former chair and CEO of Carlson Companies, CWT's parent, is this year's chair of the Minnesota Orchestra board. She brought in CWT Meetings & Events to orchestrate a complex program for the orchestra's benefactors.
"We're facilitating not just the travel [for the patrons], but their on-the-ground experience that moves in concert with the orchestra," said Beau Ballin, senior director, business development, CWT Meetings & Events, who leads the sales team responsible for the project. "We're really proud of the overall event that we've put together and the critical mass that was achieved."
From a jazz cruise to an art & wine tour, safaris, diamond mine exploration and a poignant visit to Robben Island, a World Heritage site where Mandela was incarcerated for nearly 27 years, CWT M&E conceptualized and managed the program and its many moving parts for over a year—working in tandem with its ground partners and closely coordinating with the orchestra.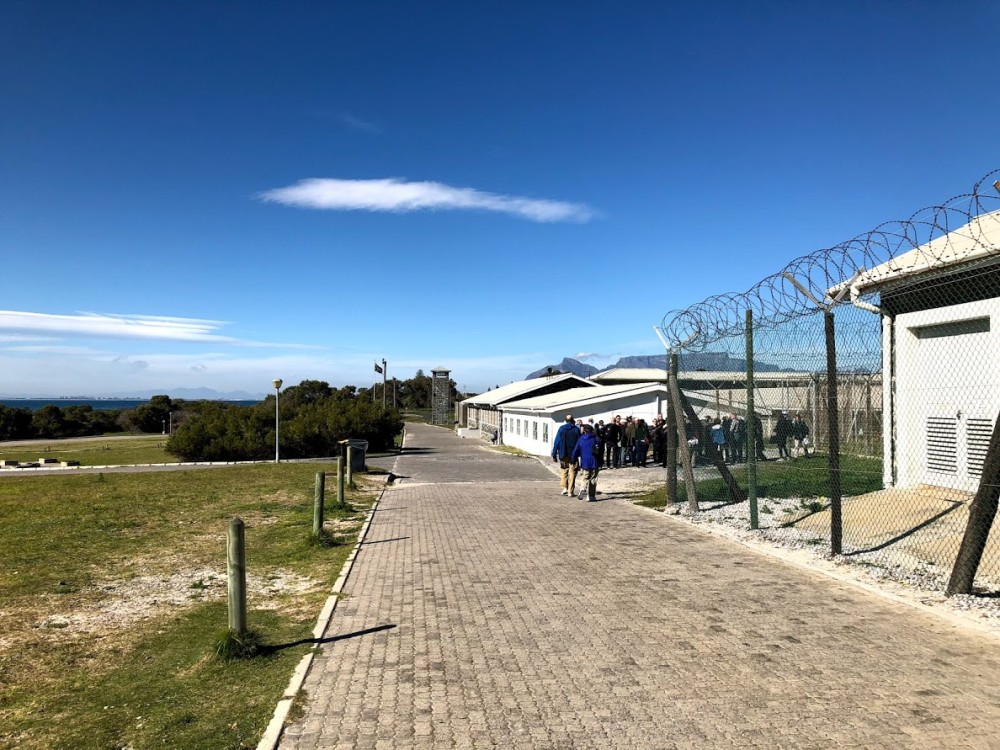 The patrons visit Robben Island ©Minnesota Orchestra 
"We felt like the composers of this tour," said Jordan Bronston, director of business development, CWT M&E, who oversaw the program in South Africa. "Given the unbelievable complexities of this program—including 14 different attendee types, five safari lodges, five performance locations, three hotels, dozens of restaurants & activities, US embassy & consulate offices, and local Minnesota partners—we were able to conduct a beautiful movement of people, culture & experiences."
It was a high-level, high-touch, white-glove leisure experience that differs from the usual incentive trips, conferences and meetings planned by CWT. While M&E organizes high-end travel experiences for its clients all the time, those attendees are typically employees of an organization following a program designed for them.
"Here, the participants had an agenda, and we worked to fulfill what they had on their agenda," said Marita Morgan, senior meetings & events planner, CWT M&E, who managed the London part of the program. These included additional side trips, any itinerary changes, and accommodating friends or family joining an event at the last minute. "It was a reverse role."
But one that CWT M&E executed in harmony with the orchestra.
"A project of this scale and complexity required the level of professionalism and expertise that CWT provided. From project inception to execution, we worked closely as a team," said Angela Skrowaczewski, director of special events, Minnesota Orchestra, who praised CWT's "can-do flexibility to adjust as the situation called for."
Then, there was the music, the meaning, and the man. 
In South Africa, the orchestra traveled from Cape Town to Durban, Pretoria to Soweto and finally, to Johannesburg. They performed at a university, at city halls, and in a sacred church that was the center of organization for freedom fighters during the violent apartheid years, and later, as the venue of the Truth and Reconciliation hearings.
In London, the orchestra performed a sold-out concert at the historic Royal Albert Hall where Kelly Kuhn, CWT's chief customer officer, was among the enthusiastic crowd, cheering on the Minnesota Orchestra as it performed a rousing encore of Shosholoza, a traditional miner's song that Mandela sang while doing hard labor.
"It was such a surprise to everyone that the entire audience was on their feet," Kuhn said. "You could feel the incredible love for the music, the orchestra, Minnesota and Mandela," she added.
"It was really quite powerful."