In the world of meetings and events, the familiar, staid scenario of days in a ballroom or a conference facility is slowly dissolving, yielding to the growing trend of festivalization. It's a phrase coined to describe immersive experiences that give business events a relaxed, consumer ambiance.
Festivalization can mean anything from co-curation of sessions and innovative workshops to greater social media activity and creative visual and venue design. The idea is to inject routine get-togethers with style and excitement. But what is feeding this movement? What are the challenges and do the benefits really outweigh the costs?
Meeting & event planners get creative
"We've seen an increase in clients wishing to create their own festival atmosphere when planning events," says Michelle Sargent, Director CWT Meetings & Events, Australia/New Zealand: "This has been evident in industries such as automotive, beauty, pharmaceutical and direct selling. Everyone wants to move away from the four walls of a conference room. A standard room, whether it's in Bali or Sydney, could be anywhere – whereas in today's world of hyper-connectivity, attendees want something more experiential."
Don Lau, Assistant Vice President, Global Group and Event Sales, Shangri-La Hotels & Resorts, has also noticed this trend increasing over the past five years, especially for events with younger participants: "The demand for festivalization has grown as companies look for inspirational ideas that allow maximum exposure through their social media. The seed for an event usually germinates in the planning stages."
Sargent notes that about 98% of her Australian clients demand at least one outdoor event, clarifying that it's a cultural expectation. Unsurprisingly, some of the top destinations for festivalization are in Australia — Sydney, the Gold Coast, and Adelaide, helped by the expertise and knowledge of suppliers to stage these kinds of events, temperate climates that make them available year-round, and affordable options that allow firms with limited budgets a range of choices.
Other popular destinations include Bali, Fiji, and Phuket. "We've done several three-day conferences and conventions, and rather than the old-style long tables in a room, we might have part of the exhibition on a golf course," says Sargent, "It gets people out of the room. Sometimes we have pop-up food stalls or massage stands. It's a chance for an exhibitor showcase to not be done in an old-fashioned way."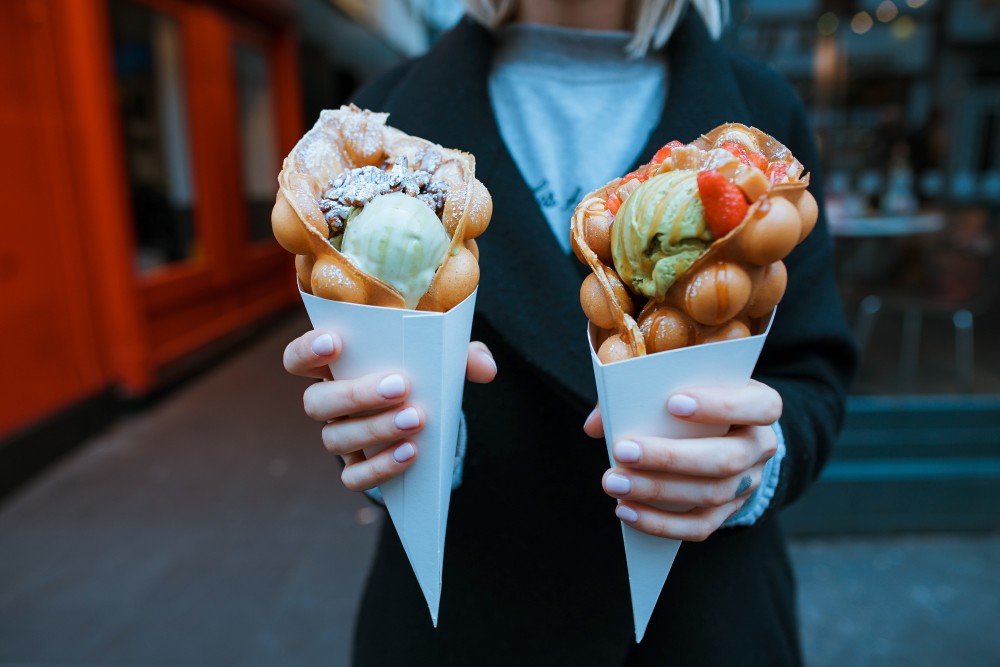 Make your Event Pop: Pop-up food stalls create a festival atmosphere.
While these occasions are on the rise Sargent sees about a 20% increase year-on-year in Asia-Pacific RFPs asking for them. But are they just gimmicks or celebrations devoid of real work and tangible benefit to the company? There's certainly a strong case for them, as they create a memorable, experiential event, that highlights a company's sense of creativity and joie de vivre, and they help to boost morale. If done right, such an event will be something that all participants enjoy. Here are three factors to consider:
Be organized - The key, Sargent believes, to getting it right is for a planner to be thoroughly organized from start to finish. "If managed by a professional events company, festivalization is a great and affordable concept." CWT Meetings and Events, for example, has staff from all demographics that follow the latest trends in festivalization, and can suggest an array of options. Festivalization is a collective effort. You can't just have one person doing everything."
Consider your audience – Charging an active 25-year-old planner to fashion an event for a sedate group in their 60s might not be the ideal match. Sargent recommends using a committee to bring diverse opinions and ideas to the proposal and work closely with the appointed events company. Never Board: Tourism Boards connect planners with attractions.
Connect with tourism boards - Caitrin Moh, Senior MICE Manager for the Korea Tourism Organization, says the tourism office can help planners check on the feasibility of their meeting and event concepts, provide guidance on securing necessary government permits, and also connect them with suppliers and attractions such as caterers, restaurants, premium shopping outlets and theme parks near their event venue. Some tourism boards offer rebates to clients when they include off-site activities or throw in perks such as welcome dinners, airport transfers, and entertainment.