Getting from one side of the globe to the other has never been simpler. Ultra-long-haul (ULH) flights can now leap over half the world in a single bound. But not everyone thinks a 19-hour flight is the best way to travel.
"I would have to be in dire circumstances to not opt for a stop in Tokyo or Doha. If I have to go the other side of the world, my inclination is going to be to break up the trip," said Mike Valkevich, CWT Vice President of Global Sales and Program Management, Asia Pacific.
He admits he's in the minority, and the airlines know it. ULH flights have become increasingly popular among full-service carriers over the past few years. The longest is SIA's Singapore to Newark flight. Qatar Airways now has an Auckland to Doha flight, which is almost as long, while Qantas comes in third with its Perth to London route. It also has flights from Sydney to Houston and Dallas.
Qantas, an airline long accustomed to lengthy routes, hopes to offer direct flights from Sydney to London by 2022. The airline's CEO Alan Joyce told CNBC that a recent survey of 1,300 passengers found that 80% would be willing to sit through what would be the world's longest commercial flight, and a large number would be willing to upgrade to business or premium economy to do it.
An 18hr 30min odyssey will test the endurance of some flyers. Still, some airlines are betting big on the success of ULH. But is it the best way to travel?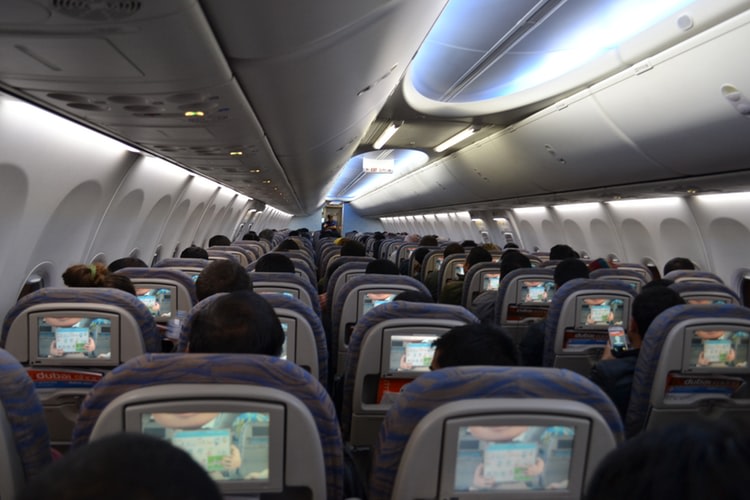 Why you should take the long haul flight
If time is the primary concern, a direct flight is hard to beat. Barring a delay, it's almost always going to be faster than one with a stopover.
"The advantage of it is for people who need to be somewhere as fast as possible. That's the real crux of it. Some people just want to get the flight component of their trip over as quickly as possible," said Valkevich.
If there's only one leg of the journey, then there are fewer opportunities for an airline to ruin your day.
"When you have traveled for thirty hours to get from this side of the world to the East Coast of the US, and your bags aren't there, there's nothing worse," said Koby Brice, Senior Director, Global Program Management at CWT.
She has twice been separated from her bags, and in both cases it was when they were transferred from one flight to another. The statistics bear this out. A recent report from SITA found that 47% of lost bags go missing during a layover.
Flying direct also eliminates the possibility of a missed connection. CWT Solutions Group's Business Development Manager for Asia Pacific, Logan LaBonne, said a recent trip from Singapore to Minneapolis became much longer because a delay resulted in a missed connection.
"It changed from a 26 hour trip to a 40-hour trip," he said.
If the inside of the plane isn't terribly appealing, an overpriced magazine and a Danish in an airport terminal might not be so thrilling either. Additional security screenings can be a hassle, and they're becoming more common for passengers in transit.
"You get off, walk around the airport, kind of aimlessly. And you say you're going to stretch your legs, but you walk around for 15 minutes, and then you go sit in a chair by the gate for another hour and a half," said LaBonne.
For those who prefer a stopover, the quality of the airport matters. Valkevich recently traveled from Singapore to Barcelona and found a stopover in Doha was a great opportunity to relax and stretch his legs.
"I stopped over in Qatar, which is amazing, so it's not a hardship. But there are also many airports where I'd be reluctant to take a long stopover," he said.
Most ULH flights tend to get good reviews. Full-service carriers depend on business travelers to make these routes profitable. None of them are budget services, so at the very least, the service will probably be good and it won't be the worst seat you've ever had. Also, airlines are doing what they can to make it a little less punishing, with higher humidity and pressurization in the cabin to help fight jet lag and dehydration.
For those fortunate enough to be able to sleep in their window seat, a longer flight means fewer interruptions.
"With the changing time zones, I like to be able to sleep when I want to sleep, so I can arrive fresh and energized at my destination. If I know in six hours I'm going to have a layover, and in another six hours I'm going to have another layover, then it interrupts that sleep cycle," said LaBonne.
For others, a long flight is a great place to get some work done, free of the usual distractions.
"You can still do four or five hours. You take a big chunk out of the flight, and you get a whole lot of stuff done," said Brice.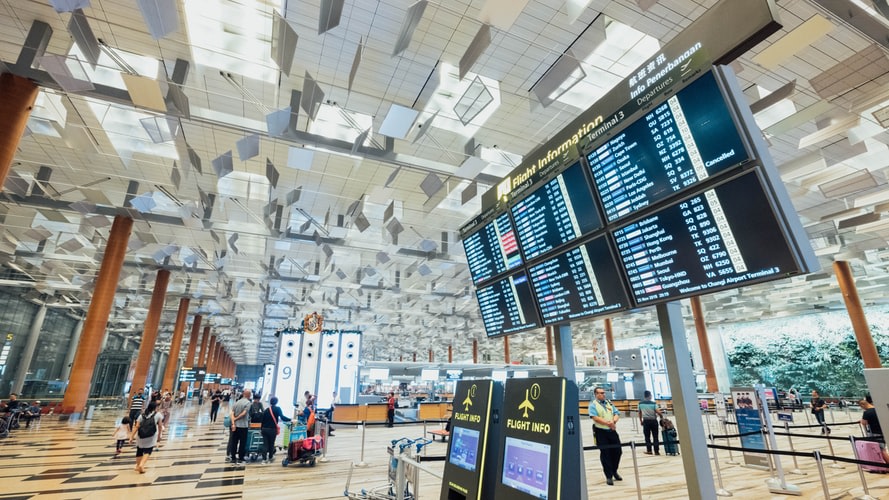 Why you shouldn't take the UHL flight
Airlines typically charge extra for the convenience of flying direct between two cities. These flights usually cost 15-20% more than taking a flight with a stop, and so travelers might be restricted by their companies' travel policies from booking these flights.
In some cases, they may choose to fly premium economy on a non-stop flight rather than business class on a one-stop flight. But that option isn't always available. Singapore Airlines' Singapore-Newark flight, for example, only has premium economy and business class seats.
Even with decent seats and good service, eighteen and a half hours is a long time to sit in one place. Not everyone wants to watch six full movies without standing up.
"What could they do in the cabin to make it better for me? Nothing that is technologically foreseeable. Make it a cruise ship? No. Go faster? No," said Mr Valkevich.
Still, many travelers will happily spend a long time sitting in exchange for avoiding hassles in an airport terminal.
"I'm okay for nineteen hours in a metal tube so long as I'm in a comfy seat," said Brice. But there are limits. She said she'd only take the ULH if she could fly business class.
Some bleary-eyed passengers might get off a long-haul flight from Auckland to Doha and then take a connecting flight to Europe. And some travelers flying from Sydney to Dallas take connecting flights to elsewhere in the US. If you need a layover anyway, it's worth asking whether it's better to do it after a ULH flight, or somewhere in the middle.
If you're traveling to the US through Canada, Ireland, several Caribbean airports or Abu Dhabi, it's now possible to complete immigration clearance before your board the plane. This might make a stopover time well spent before you travel to your final destination.
At the moment, ULH flights are something of a niche category. But it's clear they'll become more common over the coming years. They may well be the best option for some business travelers. But even if you're more inclined to fly direct, it might be worth giving the alternatives some consideration.