The challenges of managing work, family and domestic life simultaneously have, literally, hit home for millions of men and women across the world as a result of the 'Covid-19' pandemic. While we were thrust into sudden and radical changes to stay connected online, Covid-19 has the potential to decimate gains in gender equality or act as an accelerator for change.
We have an opportunity to learn from recent months and improve female representation in the digital workforce.
While we celebrated International Women's Day back in March, it is fair to say we were largely distracted by Covid-19. A few months on – now that we know technology and data can play a critical role in saving lives – we should also prepare for a 'post-Covid-19 world' in which women play a bigger role in digital advancement.
A study by the UN Development Programme (UNDP) found that 90% of people are biased against women and more than 40% believe men make better business executives. In the field of artificial intelligence, only 22% of professionals are women, according to the World Economic Forum.
Christel Cao-Delebarre is Global Privacy Officer at CWT and no stranger to the all-male panel. Here, she tells us how we can create gender balance for a better society.
Everyone has a part to play
The role of educators is critical; schools need to foster female interest in technology sectors that are historically male-dominated by spending more time and focus on helping young girls to be equal participants. That is the relatively easy part.
At home, it's all about behavior change. This requires self-and collective awareness, regardless of gender. I've heard women admit to discriminating against other women. Research shows that machism can be transferred by mothers unconsciously so that their daughters believe that being a man is better, or that a man is naturally destined for a job with responsibilities. In certain cultures, this message is crystal clear. In our globalized world, we need to change together as one, which can make matters more complex.
Behavioural change at home prompts cultural and societal changes and trickles into the workplace. Trickling however takes years, decades, even centuries. With Covid-19, we have seen that a fundamental change can be made in a matter of a few weeks. Can we also be as intentional in relation to fast-tracking changes in female representation and leadership in the digital workforce, for a more equal and inclusive society?
Creating a new world, not just new tech
When speaking at IT and security conferences at which we discuss the future of business, Artificial Intelligence, robotics, cyber-security and paradigm shifts, I am regularly one of very few women attendees, let alone female speakers. It is even more rare to encounter a young woman as an active participant at such events. At an exclusive dinner discussion with senior leaders, a female recent graduate told me that people assume she was there in an admin capacity. She had, sadly, become used to these assumptions.
On one hand, we have tech that is expected to transform humanity and on the other, we see the same people in the room time and again. This begs the question, are we creating a new world or just new tech?
Another senior IT leader said tech roles don't hire women because of the shift nature of the work, which doesn't attract mothers of small children. Many models like in Scandinavia where parental responsibilities are equally shared or where work shifts are arranged to enable female inclusion already encourage gender quality. Is it time to review the productivity models and job-scoping differently particularly as the global workforce and many industries are shifting to large scale work-from-home models? To ensure we allow women to fulfil their careers as much as men, we have to be more creative. Some studies even claim this may have a direct positive impact on birth rates that have steadily decreased in the West.
The lack of significant gender diversity can mean, among other things, lack of diversity in the business thought-process and risk of pattern repetition where the status-quo is fundamentally unchallenged and expectations boxed in. But with diversity comes unfamiliarity. As we live in a more uncertain world, we are forced to get comfortable with the uncomfortable, which requires courage. Perhaps now is the time to open up to a new world where diversity and inclusion are the new accepted 'obvious' for a better future?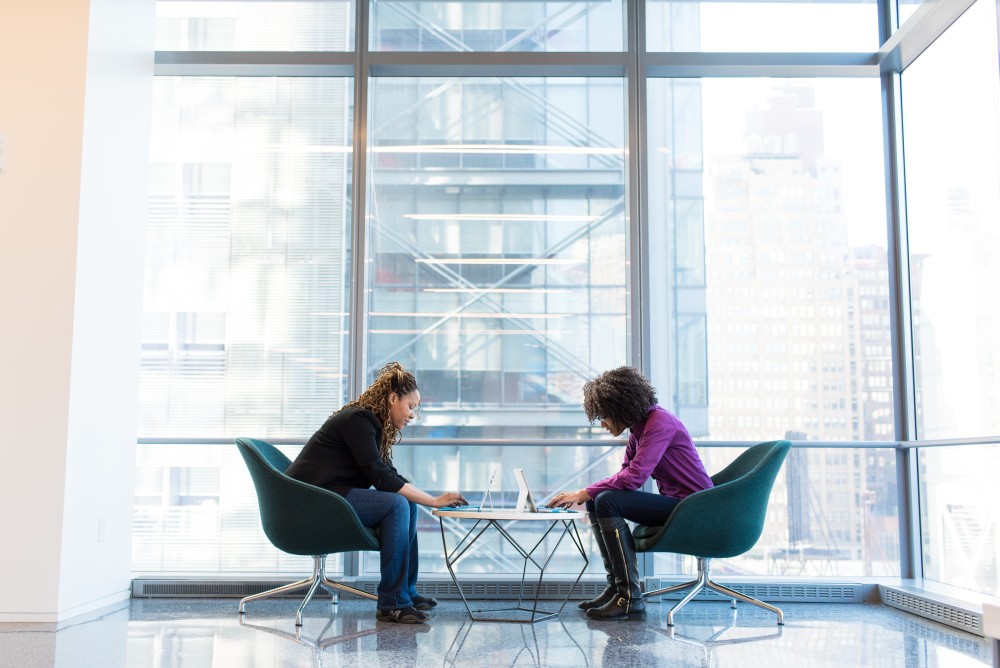 Mentorship matters
Women of my generation were told that if you worked harder than a man you might have a chance at reaching similar positions. Today the message has changed for Generation Z, yet many females still hold similar beliefs.
It is not, however, about what a man can or cannot do better or less well. It is about women believing they have a seat at the table, and not only in the kitchen. Self-belief and trust are areas where there is work to be done. Women need to help one another along the way, notably through coaching and mentoring other women.
Women in tech is the next big paradigm shift – Artificial Intelligence and Machine Learning need gender equality to avoid bias models leading to a narrow, inaccurate and unfair view of the world. The success of our future digital society and economy depends on us creating a digital workforce with as many women as men. Change is needed now.