Given the vastly differing circumstances between continents, it is clear that recovery of travel will be varied and fragmented.

But for all the uncertainties, we remain optimistic about the long-term future of travel. Amadeus hospitality data shows that traveler confidence is growing with a +60% increase in net reservations since the beginning of the year.
As in all sectors, the key factor is innovation. Among our families, friends, colleagues and customers, we have witnessed extraordinary resilience and inventiveness. The travel sector – which had already undergone a gradual evolution in the preceding years, largely driven by technology – has reinvented itself in a matter of months.
From bubble resorts, to the rise of workcations and a new breed of sustainably conscious consumers, the travel landscape is almost unrecognizable fromthat of previous years.
Predicting the future is more challenging than ever. But by calling on large swathes of data at our disposal, we have been able to identify some high-level trends. While the findings could evolve, there are clear indicators of what might lie in store for the rest of 2021 with the continued rollout of vaccines.
As we look to rebuild travel, here are three trends we see shaping travel through to August.
Travel Bubbles
Safer travel in the travel and tourism sector
With red tape tangling up the borders, how do you travel abroad safely in a pandemic? Travel bubbles vary significantly in size, from individual Covid-safe properties to resorts – and, on a grander scale, safe travel corridors between nations. Most recently, a bubble was formed between Australia and New Zealand.
Meanwhile, individual hotels are promoting themselves as bubble resorts allowing guests to travel together in groups and enjoy a holiday together as long as they have a negative Covid test. The Maldives are a case in point, with the country's archipelago of secluded resorts allowing for physical distancing amid breathtaking views.
We have seen a 66% increase in searches from around the world for two-week trips to the Maldives compared to the same period in 2019.
The bottom line here is that safety comes first. People from nations that have been successful in containing the pandemic are more comfortable traveling to countries with a similar record.
With uncertainty ongoing, the growth of Bubble Travel has significant implications for health passports. A recent Amadeus study found that more than 90% of travelers would be comfortable using a digital health passport for future trips.
Workcations
The increasing viability of living as a digital nomad
If the way we work has been changing for some years now, the process was turbo-charged by the combination of a global pandemic and the rise of vid
eo conferencing. None more so than for the new generation of digital nomads who have left the office behind for a work-from-anywhere model.
Some call it bleisure ("individuals who combine leisure with professional business obligations when abroad") but we prefer to talk about the rise of the workcation. The concept of working remotely from a coffee shop or a beach bar is not new, but the past year has democratized the dream.
A recent Harris Poll found that 74% of Americans would consider taking a workcation, and our data shows that plenty are already doing it.
Quick jaunts to the Caribbean – a popular workcation destination – took a nosedive compared to 2019 with searches for one day stays falling by 79%, while longer stays of more than 14 days increased by 43%.
Globally, we saw a 41% increase in the number of searches for 30-day stays, though the regions varied significantly.
In the US, for example, the increase was more moderate, with a 2% increase for trips over 14 days. In France and Spain, however, we saw an increase of 75% and 52%, respectively, in searches for 30-day stays.
We can only see this trend expanding, as countries emerge from lockdowns and more weary workers release a pent-up desire to step away for a breath of fresh air.
The logic of workcations is compelling, as they allow travelers to book flights at times of lower demand, saving themselves both money and stress. And for those whose lifestyles allow it, it is hard to ignore the allure of dialing in to the office from sunny idylls in Barbados, Anguilla and Croatia (all of which have launched schemes to attract nomadic workers).
Conscious Travel
Travelers are looking for more sustainable options 
Our data indicates that people are researching their trips 27% earlier than before, than they did in the same period in 2019. This shows travelers are putting a lot of thought into planning their next trip – in terms of safety as well as being environmentally and socially conscious about their choices. We call this Conscious Travel.
When it comes to personal safety, Amadeus data shows a triple digit increase in travel insurance purchases on bookings leading up to summer. This indicates that travelers are more conscious about their safety while traveling. Airlines and airports have responded to this 'great safety awakening' with more touchless technology and off-site check-in options such as Amadeus' Safe Travel ecosystem.
Equally interesting is the surge in demand for car rentals. Amadeus mobility experts suggest that this could be a result of travelers wanting more personal safety and choosing to travel privately by car to their destination. This surge has put pressure on car rental companies that scaled back the number of vehicles on hand to reduce overhead last year at the height of the pandemic.
Car rentals have traditionally been an afterthought, behind hotels and air tickets. Amadeus car shopping data shows this continues to be the case with more than a quarter of all searches for car-rental pickups happening within seven days. Travelers should be conscious of this car shortage and plan rentals far in advance this summer. In fact, the shortage is so extreme at some destinations that tourists are renting cargo vans and trucks in lieu of rental cars.
When it comes to being more environmentally and socially conscious, Amadeus research shows that one third of millennials would like to see more availability of sustainable travel options and ways to reduce their carbon emissions when traveling. It was a similar story across all ages and global markets, with one in four sharing this commitment to Conscious Travel.
Many carriers are embracing the sustainability wave that seems to have accelerated amid the pandemic. Earlier this year, travel industry associations proposed a plan to reach net-zero carbon dioxide (CO2) emissions by 2050 for European aviation. Hydrogen powered aircraft and sustainable aviation fuels are top of mind for carriers and we expect some travelers to modify their travel choices based on such improvements.
This puts the travel industry in a position of great responsibility. Consumers are looking to make sustainable and more conscious choices and as travel picks up, there will be more pressure on the industry to identify exactly what is being done to protect the planet and understand how travel is positively impacting local communities.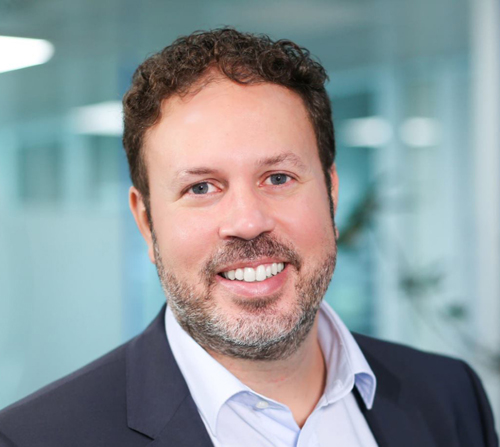 Blog author: Decius Valmorbida, President, Travel, Amadeus