"Azerbaijan: The land of fire." It's an evocative tagline for a country. But unless you have visited or you're a supporter of the Atlético de Madrid football club, their sponsored team, you may not know much about the country or its neighbors Kazakhstan, Turkmenistan, and Uzbekistan.
But if you work in the Energy, Resources, and Marine (ERM) sector, you're probably very familiar with 'the 'Stans.
The border between Europe and Asia is rich in natural resources, including oil, gas, coal and uranium, and the ERM sector is booming thanks to EU investment.
I asked our experts to shed some light on this fascinating region.
Azerbaijan - Earth, wind and fire
The influence of the ERM industry can be seen in the settlement of Neft Daşlari. What began as an oil rig with a couple of elevated walkways has flourished into an entire city in the Caspian Sea.
Azerbaijan has more volcanoes than any other country on earth and a continuous natural show that has marveled explorers over the centuries. Yanar Dag – the fire mountain – blazes continuously, fed off underground gas deposits.
For my colleague Richard Saunders, Global Head of Partner Commercial Relations, Azerbaijan is full of surprises with incredible architecture and a unique mix of influences from East and West: "In Baku many of the old Communist-style buildings have been completely renovated and now resemble something more akin to the grand boulevards of Paris."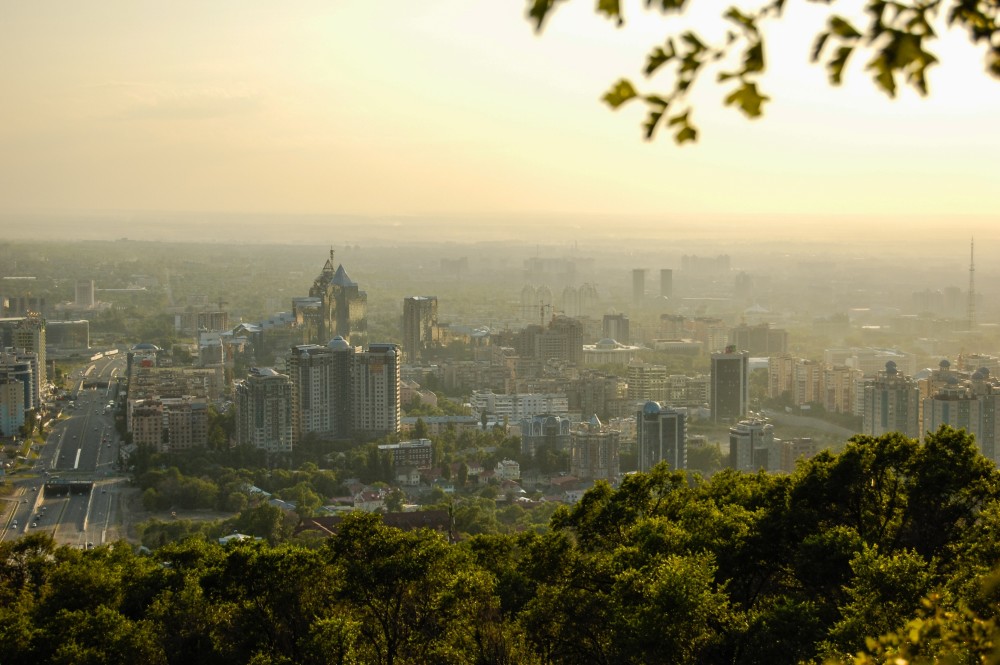 Almaty, Kazakhstan
Kazakhstan - A gleaming capital and cafe culture
With abundant reserves of oil and valuable minerals, the country has a flourishing economy. Its capital Astana can compete with Shanghai or Singapore for its futuristic outlook and spectacular architecture.
But Marc Redfern, Director of our Global Partners Network for Europe and Central Asia is mad about Almaty: "It is one of my favorite cities in the world. Parts of it are European in style. In Spring the city comes to life after the long cold winter with pavement cafes seemingly appearing from nowhere. In less than 30 minutes, you can escape the hustle (and traffic) of the city and be right at the foothills of the Tien Shan mountains breathing in the cooler air."
When traveling to the country, you need to be aware that ATMs are largely available only in big cities so always carry cash. And be aware winters are extremely cold. If you are traveling between November and the end of April, pack warm clothes.
Turkmenistan - Rich in resources
The rich resources of this desert country can be found in the Darvaza Gas Crater, known to locals as the 'Gates of Hell.' This natural gas deposit collapsed into an underground cavern when geologists set it on fire to prevent the spread of methane gas.
But that's not all. Under the Decree of the People's Council, on the 17th of August 2003, the population was granted subsided electricity, natural gas, water, and salt until 2030.
Despite having amazing Silk Road sites, the country is one of the least-visited in the world.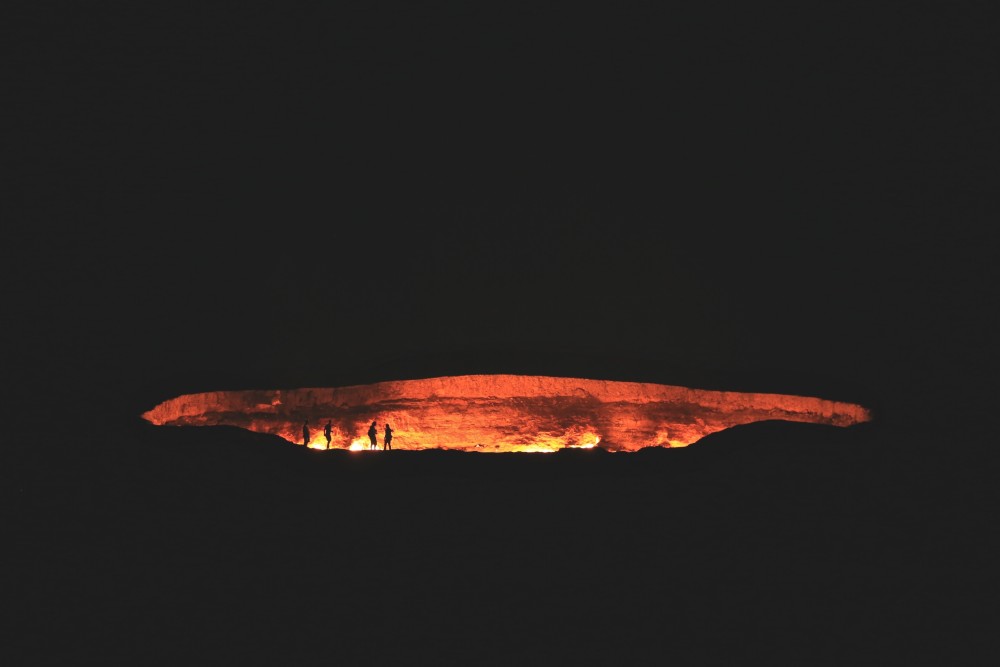 Darvaza gas crater, Turkmenistan
Uzbekistan  - Untapped reserves
When it comes to natural resources, Uzbekistan scores high. It has the fourth largest gold deposit in the world, the tenth largest copper deposit, and the twelfth largest uranium deposit. The national gas company, Uzbekneftegaz, ranks eleventh in the world in natural gas production. The country has significant untapped reserves of oil and gas: There are 194 deposits of hydrocarbons in Uzbekistan, including 98 condensate and natural gas deposits and 96 gas condensate deposits.
But there's way more to it than that. Rich in commodities, the country also possesses a vast architectural, historical, and cultural heritage. In fact, if you are going to travel there for business, add a few days to your stay to visit the magnificent cities of Samarkand and Bukhara.
You can also enjoy Tashkent's metro stations. The capital is known for having one of the most beautiful underground systems in the world. And of course, if you want to see one of the largest gold mines, you need to visit Muruntan.
Of course, there's no need to add that we can safely organize crew or individual travel to these destinations so your employees can focus on your business.