Patrick Andersen
President & Chief Executive Officer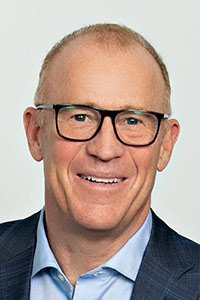 Patrick Andersen is our President & Chief Executive Officer, and was appointed to the position on 1 May 2022. Immediately prior to this he was President and Chief Commercial Officer where he managed and oversaw several industry-defining initiatives including the launch of myCWT China, the expansion of RoomIt by CWT, and the development of innovative long-term GDS technology partnership agreements.
He joined CWT in 2008 and has over 30 years' experience in global travel & logistics, with various international leadership roles at Deutsche Post Worldwide and DHL.
Patrick also serves as a Non-Executive Member of the Board at Global Minnesota, and MNSNAP, and is on the Board of Overseers for the Carlson School of Management.He studied management at the London Business School.
Lauren Aste
Chief Legal Officer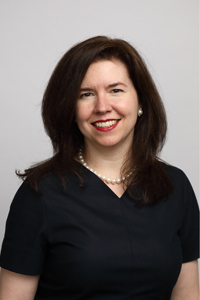 Lauren Aste is Chief Legal Officer, and is a member of the Executive Leadership Team.
She joined CWT in 2007 and has more than 20 years' experience global travel and law, having previously served in private practice at international law firms Dechert LLP and Chadbourne & Parke LLP. Lauren also serves as Board Chair of the World Childhood Foundation, Inc.
She received her Juris Doctor from New York University School of Law, holds an MA from New York University Graduate School of Arts and Science, and a BA from Wellesley College. She is admitted as a Solicitor to the Supreme Court of England and Wales and is a member of the New York and Connecticut State Bars.
James Shepherd
Chief Financial Officer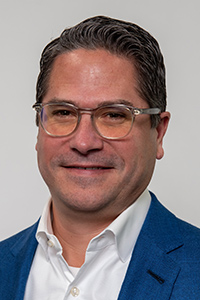 James Shepherd is Chief Financial Officer, and a member of the Executive Leadership Team appointed on 1 July 2023.
Immediately prior to this, James was Senior VP Corporate Finance responsible for the delivery of analysis, decision support, and leadership of Financial Planning and Analysis as well as the Finance Business partnerships to the global operating functions of CWT.
James brings more than 20 years senior leadership experience in the areas of finance, strategy, and operational excellence, delivering shareholder value and strategic impact for Fortune 500 companies. He joined CWT via Medtronic, where he served as the VP of Strategy and Transformation for Global Operations and Supply Chain.
Before Medtronic, James held leadership roles at Deloitte, Navigant Capital Advisors, and IBM where he led global mergers & acquisitions, and transformed operating models within investment banking, and corporate restructuring and strategy consulting.
Julia Kou
Chief Strategy Officer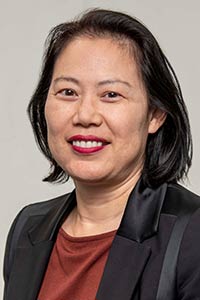 Julia Kou is our Chief Strategy Officer, and a member of the Executive Leadership Team. She joined CWT in 2016 following M&A, capital markets, and legal roles with Capgemini, Travelport, Cendant Travel Distribution Services Group Inc., and Simpson Thacher & Bartlett.
Julia graduated from Brown University with a B.A. in International Relations and East Asian Studies, and holds a J.D. from New York University School of Law.
Brian Mogler
Chief Partnership Officer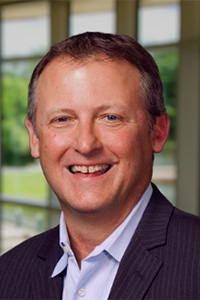 Brian Mogler is our Chief Partnership Officer, and a member of the Executive Leadership Team. He has more than 30 years' travel industry experience, and joined CWT in 2011, having held a variety of management roles at American Express Corporate Card, American Express Business Travel, and United Airlines.
Brian holds a bachelor's degree in Business Administration from the University of Arizona.
John Pelant
Chief Experience & Technology Officer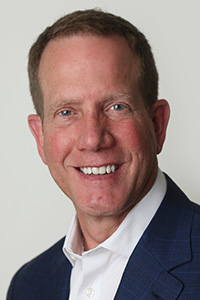 John Pelant is Chief Experience & Technology Officer, and is a member of the Executive Leadership Team.
He joined CWT in 1991 and has held various leadership positions, with both global and Americas remits, most recently leading the Product and Technology organization as Executive Vice President & Chief Technology Officer. He is responsible for delivering on the company's strategy for our external and internal product capabilities servicing our customers.
John is also a board member for the Orphaned Starfish Foundation, a member of the Defenders Circle at Thorn, and leads the CWT Responsible Business program in the Americas. 
John holds a Bachelor of Science degree from St John's University in Minnesota.
Laura Watterson
Chief Human Resources Officer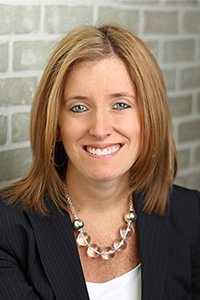 Laura is Chief Human resources Officer, and is a member of the Executive Leadership team. She is a former Chief Human Resources & Risk Officer with Cambria, Chief Human Resources Officer at Johnson Brothers Liquor Company, Director of HR at Philips Electronics, SVP - Global Talent & Rewards at CWT, and VP Talent and Culture at Aimia.
She holds a Master's in Industrial and Labor Relations from Cornell University and a Bachelor of Arts in French from Washington and Lee University.
Nick Vournakis
Chief Customer Officer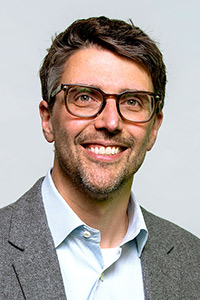 Nick Vournakis is Chief Customer Officer, and is a member of the Executive Leadership Team. He joined CWT in 2000, and has held numerous leadership roles including Managing Director, Global Customer Development, and President, US Military & Government, as well as having responsibility for North American Air Solutions and managing our Canadian operations.
Nick spent four years with EY Global Consulting services having been awarded a BA in Economics at Miami University.